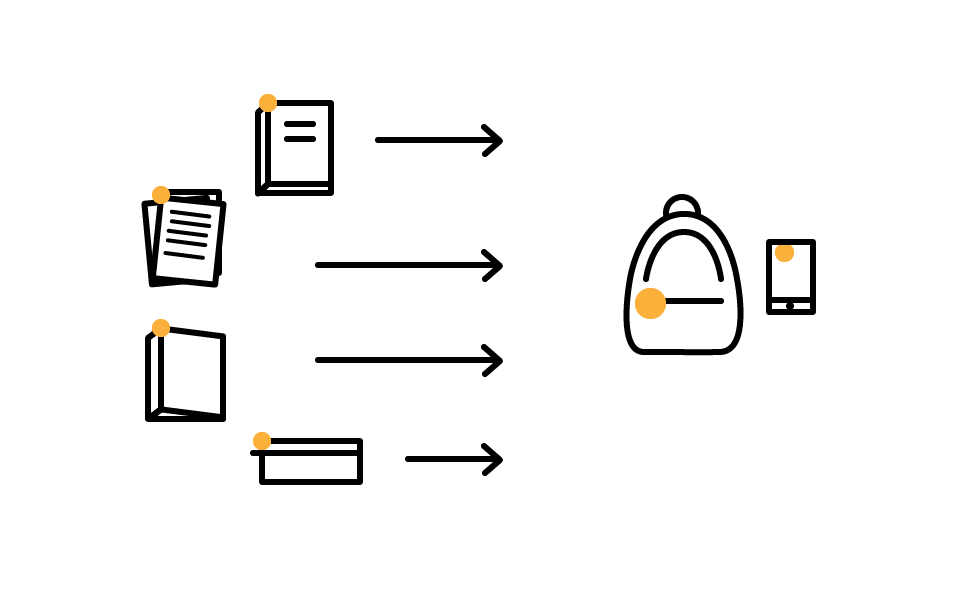 Hi there.
Our team first met in the train from Geneva to Renens, where the CHIC ideation weekend took place. After these 42min, we were fully convinced of the competence of each team member and excited to work together on a project. So let me introduce the ones that were chosen to represent the HES-SO in Geneva. Adrien and Axel (HEPIA) are responsible to make the device work, Julia and Loïc (HEAD) design the interaction user friendly and the appearance pleasant, whereas Tabea (HEG) verifies that these efforts are coordinated and actually serve our customers.
We went home from the ideation weekend with plenty of ideas, but no definite project. In the following brainstorming sessions we created and killed a myriad of ideas, and came up with several viable propositions. In discussion with our supervisors, we finally chose this project.
Imagine…
It is the day of the math exam and Tom hasn't slept well for three nights, when he has a nasty surprise in the exam room: he has forgotten his calculator at home. Panic pervades him.
Anna rushes to the meeting room when sees the call from her daughter's teacher. She must have forgotten to take the right books with her. "Not again", she groans. In the midst of the meeting, Anna realizes that she has left her sketch in the office. Today is not her day.
Anna and Tom are just two prime example of how busy and complicated our lives are. To relieve this pain and reassure them, we will design a smart device, so they will take the right items at the right moment with them.
To make this idea work, we need three different parts: There is a smart centre that you place in your bag. It is communicating with your phone's agenda to know which events are happening today. The last part is a set of RFID stickers and straps that are attached to the relevant items and named in the application. Before you leave your home/office, a click on the phone can check within seconds, if you have all relevant items with you.
Currently we are working on the technical specification, the analysis of our customer segments and the user journey. We are looking forward to the kick-off weekend in February.