It's Saturday, our 5th day in this adventure. After exhausting days of pitching, little sleep and still some jet lag, we are given the opportunity to engage in a quest to discover Hong Kong by ourselves and relate with some touristic attractions, people and culture: The Scavenger Hunt!
Members of different teams were randomly mixed and separated in small groups. Thereby, the CHIC family of entrepreneurs were urged to become closer to each other by cooperation between different team members to complete the challenge.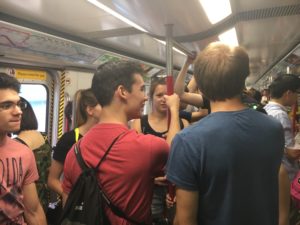 Very little clues, some money for lunch and big expectations were the only tools available. The goal was to meet on the beach at 17:00 to finish our last day before going to Shenzhen admiring the city under another hue.
I am going to relate how it went for the team conformed by Svetlana, Jonathan, Pablo and I.
We first arrive to the Yau Ma Tei Station. No internet, no idea where to go! Pure adrenaline and adventure.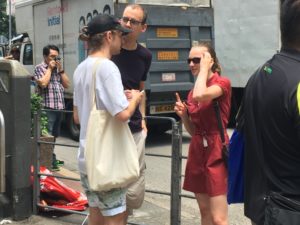 Having making a rapid planning in the university before starting,  our strategy was to tackle any localization problem by the old way: speaking and asking to people.
Let's take a look at Yau Ma Tei itslef.

Yau Ma Tei is a village in the Kowloon Island.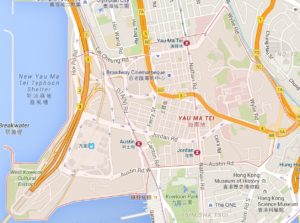 Our impression was that this is a very concurrent and interesting part of the city, characterized by multiples areas for shopping and dining.  A lot of places for buying cheap clothes, souvenirs, sun glasses, etc, as well as a varied range of dining options from small local street spots to luxury restaurants in commercial buildings.
Our next stop was the Ladies Market.  Time to bargain!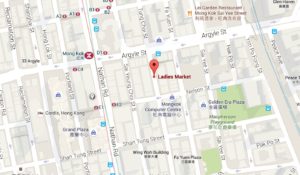 This is a very big street market of over 100 stalls. It is located in Tung Choi Street, Mong Kok, Kowloon. It is full of various products:  souvenirs, cheap clothes, electronic gadgets, home furnishing, etc.
Our bargain was an Iphone case for Svetlana like the one from the picture. We could reduce it to half the price!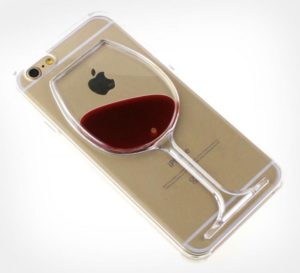 Afterwards. we went for lunch! It was time to taste some Chinese food in Hong Kong from a random restaurant!
The dishes were varied, but we tried to stick to the known by ordering tomato soup, chicken and vegetables. Surprisingly the dishes were very generous. We didn't expect too big a meal!!
In general everything was very tasty, the only remark is that the lemon water was very sugary, we decided to order normal water to lower the level of sugar.
While going for a stroll after lunch, some interesting aspects of the urban scenario were noticed. It is interesting to see how people in Hong Kong are used to hang their clothes outside their windows. A very quick drying process given the extreme hot weather.
Regarding the urban landscape, it is very common to see residential buildings of multiple stories in Hong Kong, which is a direct repercussion of the high population density.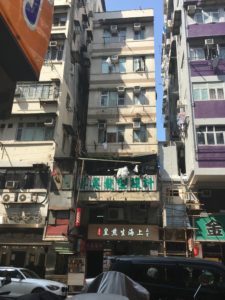 The next task was to visit the computer game center. Apparently the cheapest place for buying electronic related stuff in Hong Kong. The challenge was to find the price of Legend of Zelda: Ocarina of Time for Nintendo 64 gaming console.
The computer center had multiple departments with several small stores, for which the group had to split and set an appointment time to meet at the entrance.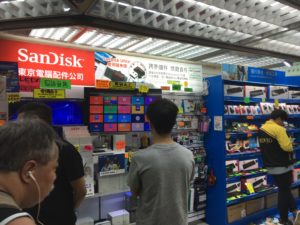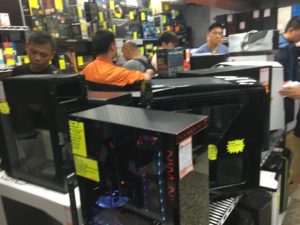 After 15 minutes of querying people, it was clear that Nintendo 64 is a very old console, therefore, most of the stores didn't sell games for it anymore. Aha! That is exactly what it was a challenge!
After around 45 minutes a person told us about this unique store where we could have found the game.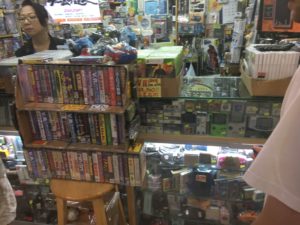 After arriving to this quaint store, the lady there told us that unfortunately Legend of Zelda was out of stock, but she claimed that the price should hover around 290 HK Dollars.
It was getting late, it was too hot. That's why we decided to go straight to the meeting point in the shore of Hong Kong for the apero.
On the way to the bus station, nice city landscapes emerged.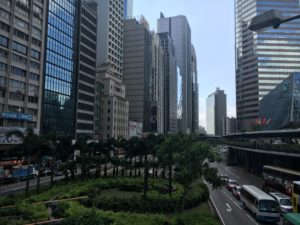 After figuring out the correct bus to take (given that the name was written in Cantonese in the instruction sheet) we lined up in the queue. While waiting for the departure, we dared to ask some nice people behind us, What was the meaning of the phrase to be queried to locals, as part of the Scavenger Hunt.
They kindly offered to help us. After a bit of searching in the internet, they told us they couldn't find the meaning and couldn't help more because they weren't Chinese nor speak Chinese.
Quite an embarrassing way to acknowledge the fact that not all people with Asian traits are Chinese. Even some of them may get upset about the confusion. Thereafter, every new person we met was asked first whether they spoke Cantonese.
Within the bus, a nice couple that spoke Cantonese, told us that the phrase given wasn't very common, and it meant "Two Birds, One Stone". A metaphor about accomplishing multiple purposes through single actions.
Finally, the beach. A closure of the stay in HK with a wonderful scenario. Another face of Hong Kong.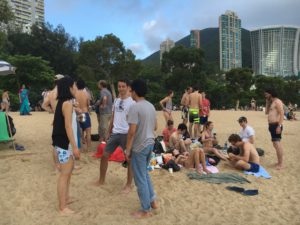 Now ready for a new adventure in Shenzen!