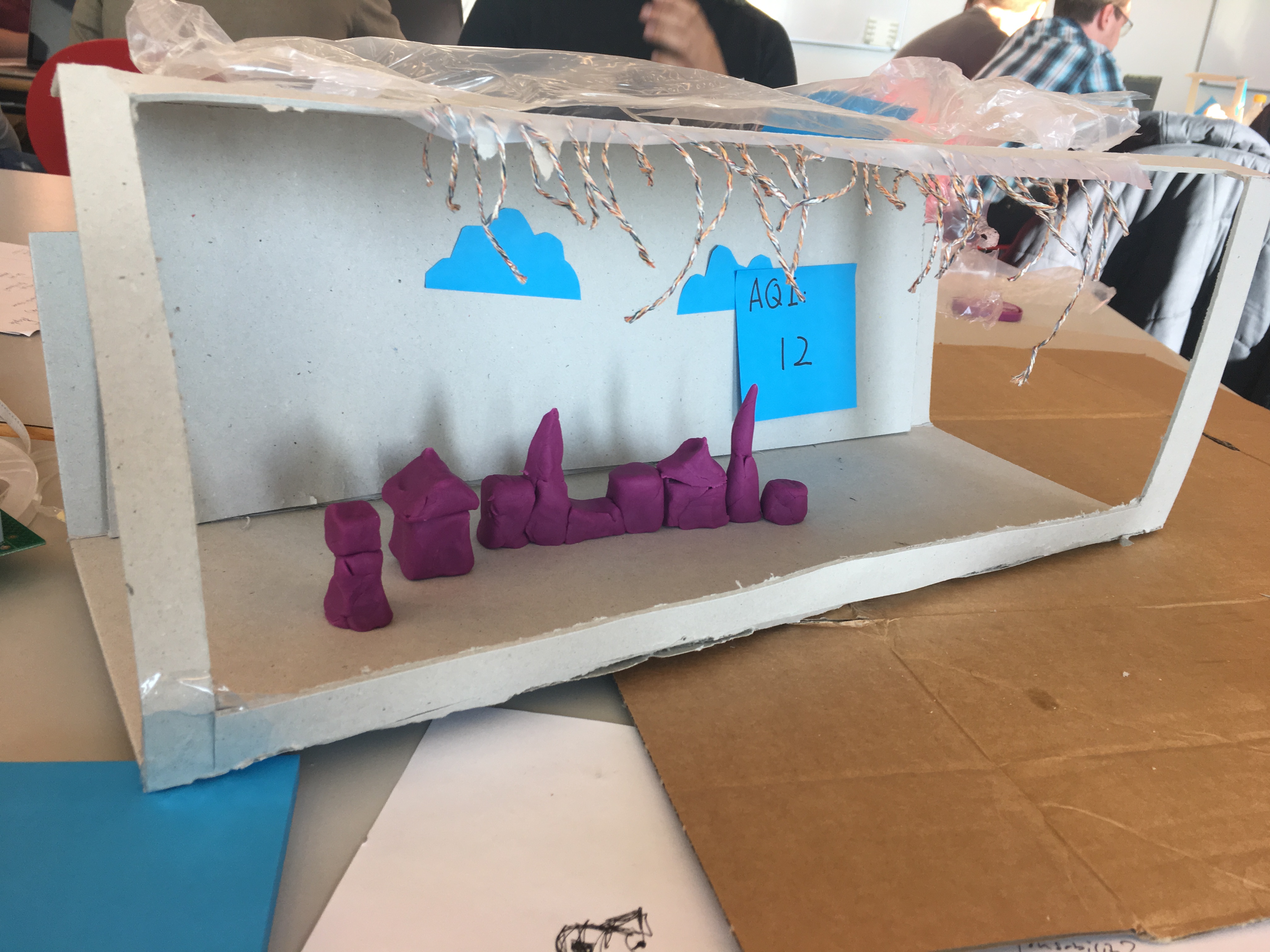 Hi Everyone!
Last Staturday we had our kick-off meeting of CHIC program in Lausanne. It is so great to see you again and we feel very excited to start the project. 😀
As put in the previous blog, our goal is to build a air pollution detection device to help people to detect the pollution level around them and offer them some air filtering function. During the meeting day, we discussed the Minimum Viable Product of our project and tried to prototype it. After a teamwork of the whole afternoon, we made something you can see in the title image: we realized that the project is too complex and the target customers are too board. So on our way back to Ticino we discussed to return to an incarnation of our original product design:
We want to build a product that strengthen the relationship between a child and his parents with air quality sensor that has toy like qualities, and a companion mobile app.

The sensor tracks the air the child is exposed to during the day and sends back the data to the app and it aggregate and give suggestions to the parents.

We want to make a function that make the information like air quality visible to both the kids and their parents to increase their awareness of the environment and take protective actions.
And the MVP of this design are:
Technical prototype: A "box" with air quality sensor and communication module;

Design features: The toy like qualities of the children wearable device;

Mobile Application design: The mockup of the functions of the app.
We will follow this direction and go on for the future work. So that's it, buon lavoro!
Cheers,
Team Ticino