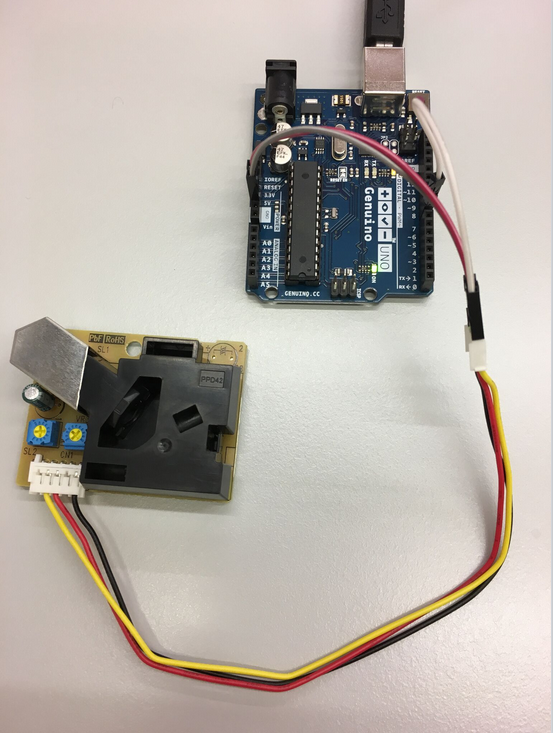 Hi everyone!
During this week we finally received the hardware components we ordered. So we did some preliminary test with them. The sensor model is Shinyei PPD42NS, an optical aerosol sensor based on the principle of particle light scattering. It consists of a light chamber that routes air past a light emitting diode and photo-diode detector that measures the near-forward scattering properties of particles in the air. The sensor measures the dust particle counts in 0.01 cubic feet. And the usual measure for PM10 and PM2.5 pollution is the milligrams/cubic meter. To find a way to convert this two measures, we find this article from NASA: https://spacemath.gsfc.nasa.gov/earth/10Page104.pdf We will continue to extract a formula to apply on our calculating model.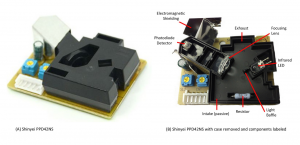 *Inside the sensor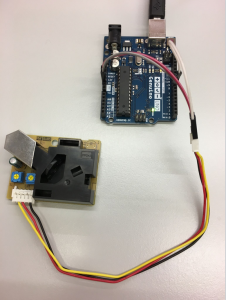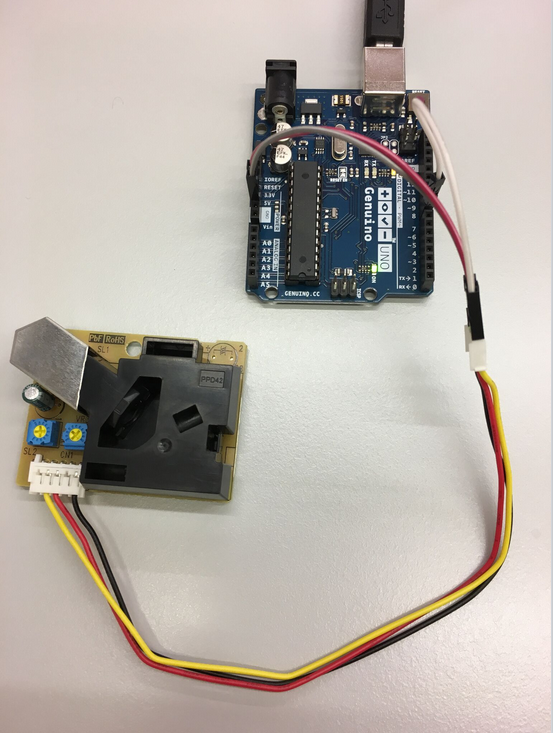 *Testing the Shinyei PPD42NS dust sensor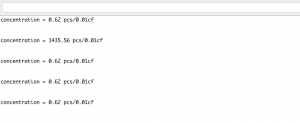 *Some measurement records from the dust sensor
We also came up with a further idea that could bring added value to our project, it consists in aggregate together all data received from all devices from all parents smartphones and use them to build an heat map where everyone can check the pollution value in different positions of the planet. Of course the realization of this additional idea depends very much on how successful our idea will be and how much diffuse it will be, but we are optimistic about our project 🙂
For this reason we had also to figure out a way to store and manage our data in a clever and quick way in order to have good performance when data will be queried.
For the business part, we have realized an interview grid and we are trying to understand how to administer it to our potential early adopters; it's not an easy task because we believe would be appropriate to interview people who are truly facing air pollution issue, I.E. Chinese People; more specifically we have to interview chinese parents. At once, we are working on competitive landscape so that we can understand who our competitors are and what they offer.
Stay tuned for more updates!
Cheers,
Ticino team