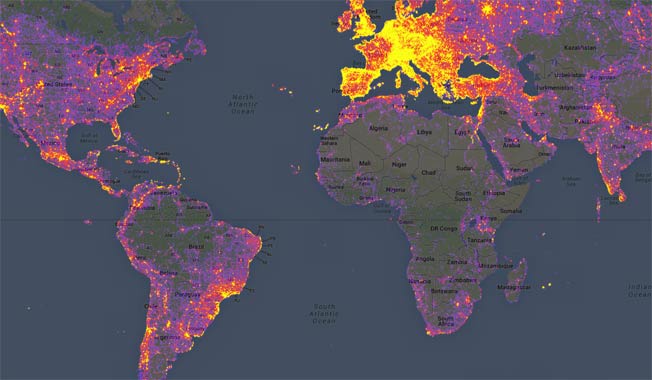 Hi everyone,
As the days pass, we become increasingly aware of our device final functions and possibilities.
We are now building an environmental monitoring device that detects the particle level in certain time interval combined with GPS information and the timestamp, these data are temporarily stored in the device memory and will be synchronise with the application when bluetooth communication is established. The device also has the instant indication of the particle level with the RGB LED on it. The device is designed for kids so it's featured to make them like to have it.
We also had a discussion on how to display the aggregated data in a heatmap  (as in the title image) with all the values from the sensors. We realised that this would add value for our users but it would also require a sophisticated model for the interpolation between map quadrants.
In this week, we have received all physical components and we did the first tests. On March 31, we had one prototyping meeting with experts from USI and SUPSI to discuss how to build up the electrical hardware of our device. We decided the PCB building process will have 3 steps:
PCB build the EEPROM memory to test; Soldering the GPS receiver with the breakout board and test; Calibrate the dust sensor and find ways to remove false positive values(3D print a case with ventilator or find a new sensor model); Breadboard test them all and send the result to mobile app via Bluetooth.

Build the power management module and optimise the use of power; Combine the modules onto one PCB board and make it.

Make the optimised PCB design and make it final.
Finally, we wrote a list of front-end functionalities in order to clear up both the application mock-up and the operations that the back-end should provide.
See you soon,
Ticino team.