Hi everyone,
Short post today, just to let you know how much we've done since last post and how we're getting ready for the final milestone before heading to China!
Rihab is working with the team in order to make a cost estimation of Trobak. This is way harder than expected. Since we don't have all the production details, we have to make some approximation on the materials we're gonna use. This is something that will change a lot once we got to China and have a first "real" prototype.
You discovered the Trobak logo last week, Erika is still working on the brand identity and the Trobak App. A more advanced mock-up of the app will be presented on Thursday during the milestone, so you'll see it right after! So is the case for the landing page, stay tuned 😉
Dylan is working hand in hand with Pierre our mechanical engineer in order to give Trobak a design that could work perfectly with the mechanisms. A mock-up is in the making, and to preserve the element of surprise for our audience of Thursday, we're just gonna show you a little picture :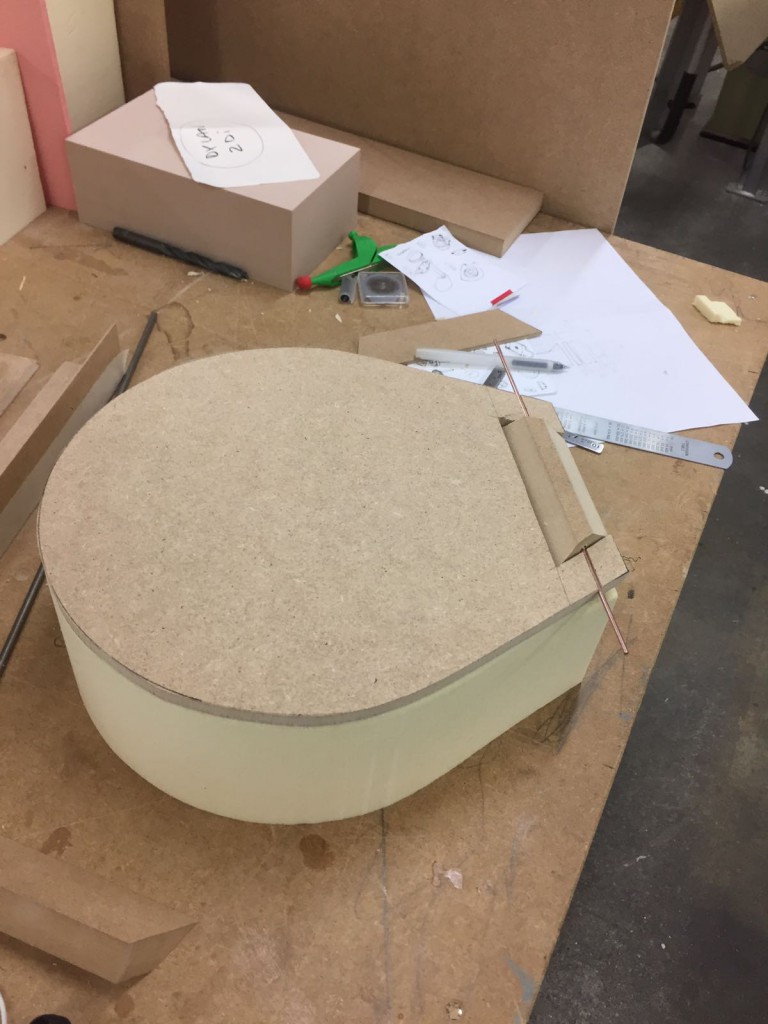 Last but not least, Valerie is doing fine with the electronics and everything seem to be working. We had some design issues about the "water level sensor" but after a discussion with the team, it's now resolved !
We're now gonna try to include all this in the mock-up before Thursday.
As said, very short post, just to keep you up on the progress we're making, see you by the end of the week for a lot more interesting post !
See you !