Hello hello !
It's been 3 days since we landed in this big city of Hong-Kong, and even if the days are long (and the nights getting shorter for some reason) we are still getting more and more motivated. So here what we did on Thursday and Friday.
Thursday was a very very busy day, we started by visiting the HK Science and Technology Park. This is a very impressive ecosystem that aims to facilitate knowledge transfer and offer a good environment for people to work on revolutionary ideas and collaborate easily. It was a really interesting activity since we have a similar park in EPFL but way smaller so we could make some interesting comparisons between the two.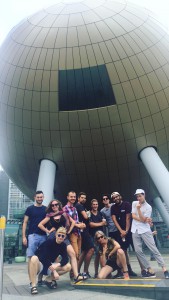 In the afternoon we met Blake Larson, Managing Director of International at Lalamove, an enterprise people call the "Uber of Delivery". With more than 20 millons deliveries accomplished since 2014 we can't call it a start-up anymore and their competitors can count with a new strong challenger in the game. Blake was very inspiring and honest about his business, his speech was humble and he seemed passioned about what he is doing. After that he invited us to visit their offices.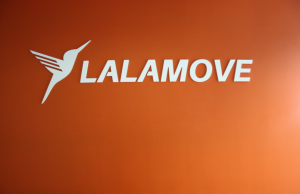 Long day as announced, we also had the lifetime opportunity to visit a real cargo boat! The Captain welcomed us and allowed us to visit his cabin and the wheelhouse. Not only impressive, it was really interesting to see how it works in real life. The crew was amongst the nicest people we have ever met and answered all of our questions with passion and patience. They offered us a visit from the top to the down of the boat and we really want to thank them for their time. They're now on their way to Bangkok and we wish them all the best!
But wait, it is not over ! Once we got off the boat we headed to BRINC offices so we could pitch our ideas and get their feedbacks. It was the first time we presented our idea to people totally outside of our program and it was kind of stressing. Valérie took the lead and presented them Trobak and what we are doing. The feedbacks were nice in general, they told us that it was a good idea, and the path we are following is the right one. However they told us the point that we should be working on.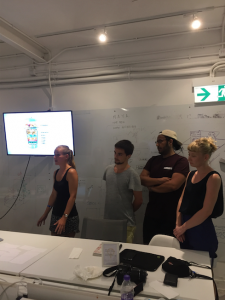 Now the day's over and there are two last day to talk about, friday, and the day of the treasure hunt; Saturday .
Stay Tuned!