What a last day!
Tuesday was the last day in Shenzhen, the last of this great adventure. We started the day with a couple of hours catching up on our work for border of ecologies and other blog posts and met at noon to take the metro. Some of us even used the precious time on our way to our first visit to finish their work…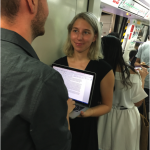 You recognize dedication when you see it!
So here we are, heading to our first visit of the day : Tencent.
For those of you reading that post and not knowing this Internet giant, it could be considered as the Chinese Google (Google being banned from China). It was founded in 1998, and has rapidly became the leader of the China internet industry. They notably founded Weixin which is a extremely wide messenger app, doing all what Whatsapp does plus a lot of other functionalities such as paying or renting a bike. Weixin is open, meaning that there are also plenty of "adds-on" that you can add, in order to add functionalities. The idea behind is to create a strong incentive for the users to keep using this app and other Tencent services because of their links. Weixin has a "light" version available overseas called WeChat, far more close to Whatsapp.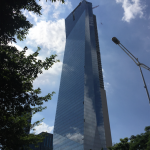 To start the visit, we attended a very interesting presentation from Syan and Jeff, two members of the Tencent research institute. Their principal activities are in the field of social science economics. This field focus on three main themes: law, industry and society. They introduced us to Tencent and their activities inside their department.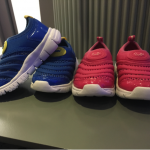 After that, we visited the very impressive showroom. It contains maps with live representations of all the people connected to their service among the world (see picture below). They explained us how they plan to use Big Data in the future Smart Cities. In this showroom, we also had the chance to discover innovative products including a smart mirror, smart shoes for kids containing a GPS tracking system, …
They finally presented us their activities in the gaming industry, which is "where most of the money comes from".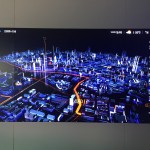 At the end of the visit, we saw a video of a crazy party (looking like the Grammy Awards) and the guide told us that it was the Company Christmas party. But more surprising, all the performances (singing, dancing, magic tricks etc.) are all done by the employees!
Following this visit, we took the bus and had a long walk to reach DJI, the famous drone maker, pioneer and leader of its industry. A student of the Hong Kong University of Science and Technology founded it around 10 years ago, yes the same university we stayed in during our few days in Hong Kong.
There, it was interesting to be told about the numerous potential uses of drones in various industries.
To celebrate the last evening together, all the CHIC team went for a Beijing duck. It was delicious! We then all went to a bar to have a drink and fun, remembering all the great moments we spent during this amazing two weeks experience.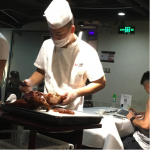 We think most of us have learned a lot about the local culture, the start-up ecosystem in the greater bay, the teamwork but also themselves! What a rich experience behind us!
We'd like to thank Marc Laperrouza and all the entities that made this great adventure possible. This is a once in a lifetime experience and we are proud to have been part of it. So this is it, with a real pain in the heart, we say thank you for reading us during our trip, and don't forget, our adventures are not over; we still have a few things to show you in the next few months!
Bye!
Loïc (Ilanga) and Rihab (Trobak but you should know it by now :p)