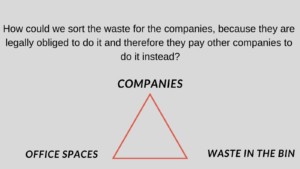 Dear CHIC Community,
This week was very important for us since we had our first big step as a team: Milestone 1.
It was quite an intense (read, insane) week, and everyone worked very hard to finish the report and the presentation on time. After a big rehearsal at ECAL, we were finally ready to present our two opportunity spaces.
Happily, the presentation went well, we really appreciated that we could get some feedback, that we will definitively use to improve our next presentation.
The next big thing will be the ideation workshop in which our team will have to work twice as hard to explore the solutions of our two opportunity spaces: recycling and food waste during transportation.
Stay tuned!
Team Vukovi