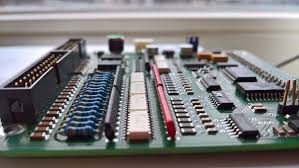 Hello everyone!
Yes, you read the title well, our PCB has been ordered! For this, we thank Vuk for having worked really a lot to make the design of it in a very short time.
The others have been working too. Antoni has been working on the backend of our WebApp while Antoine is starting to do the HTML templates. Antoine has also nearly finished with the Logo!
On the design of the object we have advanced too, and soon we will have the design for the MS5 prototype by Ethan.
Want to hear more?
Stay tuned then!
Hugs,
Team Vukovi