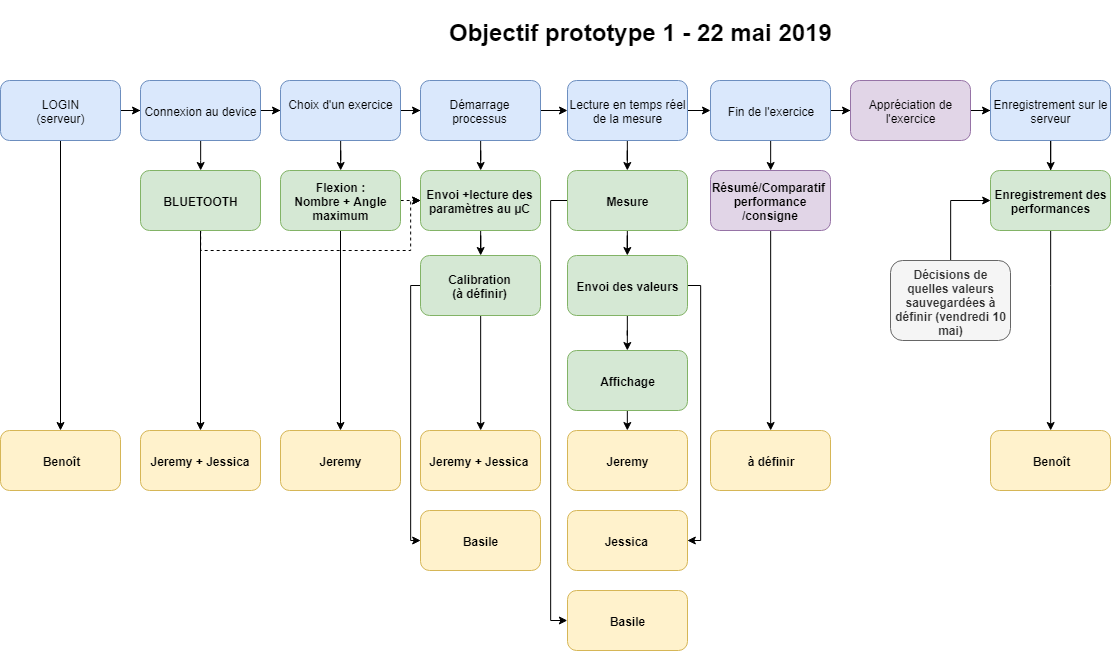 Hi everyone,
We are a few days away from our first prototype!
By the end of May, we want to perform the most basic functions as a user would: from log in, to perform an exercise, monitor it, and send the data on our server.
As everyone has tasks in cooperation with the other members, we need and needed to define properly what we want and how, to be sure that we're all on the same page! This prototype will help us to define which correction we should apply, and we hope, a solid foundation for the future.
See you soon for the demo !