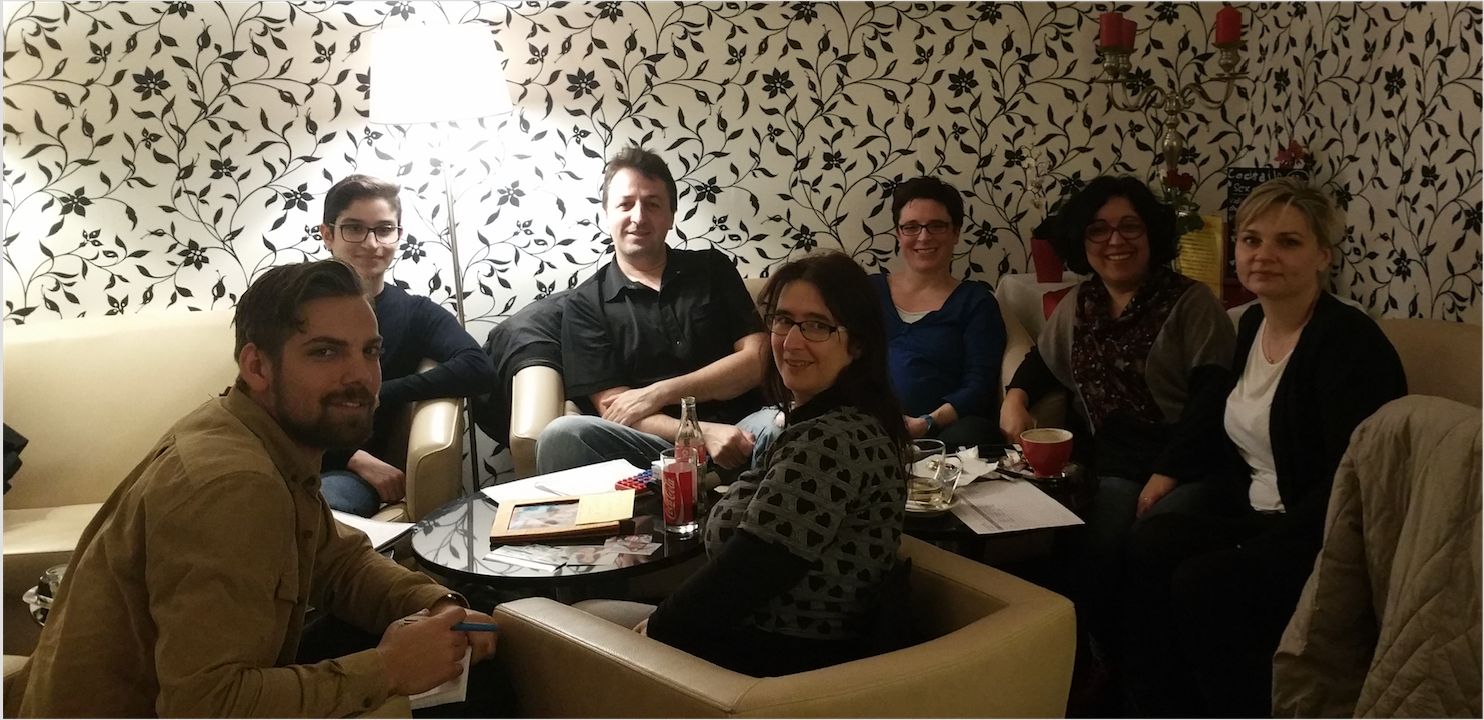 Until now, we had the opportunity to meet with specialists working on ASD. However, we realised that it was necessary to also focus on the parents in order to understand their everyday life and their needs as they raise their autistic children. So we took advantage of this week to get out of our premises in order to meet them.
But, how to get in touch with parents of children with ASD?
Well, we were able initially to meet the association Autism Association of French-speaking Switzerland. Following an informative discussion, the association invited us to contact Mrs. Carole Snoriguzzi, of the Association of Parents of Autistic Children, which holds weekly meetings on Saturdays. The delay was relatively short to propose our participation in this Saturday's meeting. Fortunately, our project attracted the curiosity of Mrs. Snoriguzzi and we were fortunate enough to be able to participate in this meeting.
At the meeting, in the western Swiss town of Yverdon-les-Bains, we met the people who are going to be benefiting from our project: parents, whose autistic children have changed their lives. Many of them have followed seminars in Paris, France, to get to know about ASD. One of them had hired an Israeli team flying from Tel Aviv for three weeks of intensive daily exercises to get their physically-impaired autistic child better. The horrendously high cost was the responsibility of the parents, with a Valais-based NGO helping with half of the expenses. A parent, who had lived in Belgium for the first eight years of their 14-year-old son, contrasted that experience with their own: they never had to pay for medical expenses or therapies for their son, as the state provided for any autistic care. All parents agreed that Switzerland is lagging behind in terms of state-sponsored healthcare for people with ASD and to help their caregivers. Two of the parents have said they had quit their jobs to take care of their autistic offspring. One of them said their autistic 2-year-old son had a tremendously pleasant personality, and presented us with apps they used to communicate with pictograms and help their son speak. The parents displayed an enthusiasm towards our project and answered openly all of our questions. Because of their enthusiasm and expectations for what our project may bring to them and to other parents of autistic children, we understood that it behoves us to do our best to suit their needs.
We would like to warmly thank the Autism Association of French-speaking Switzerland and the Association of Parents of Autistic Children for their precious cooperation.