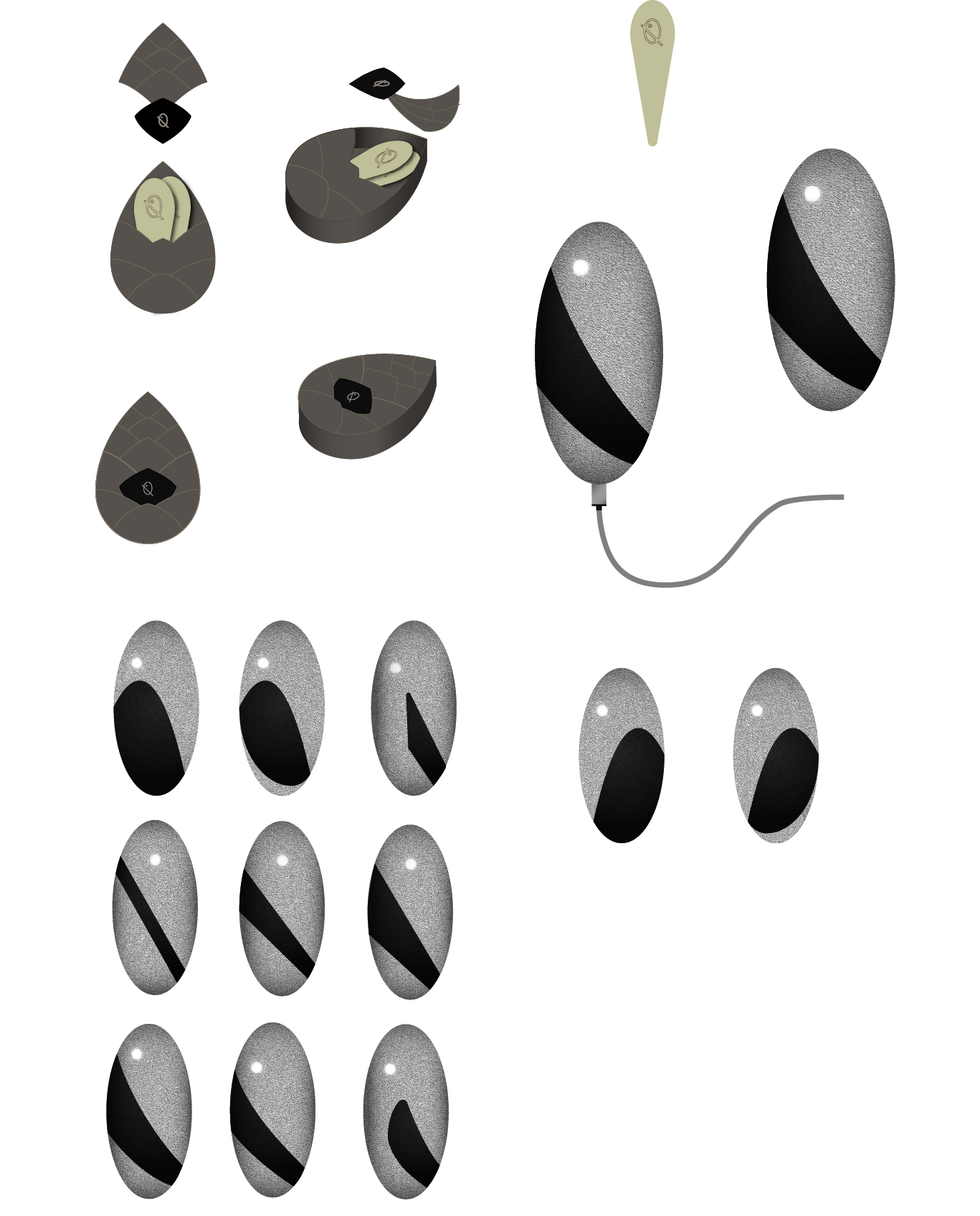 Last week we presented our 2nd milestone with the new brand identity. Proud of the improvement we have done to our lovely ShuQi, we completely changed the structure of the presentation. We met in the morning before the milestone at noon and made use of the great equipment in HEG, to train our pitch. Where the first milestone was crammed with dry information and technical explanations, the second milestone was designed to be more coherent. We wanted to tell a story. The story of ShuQi. It goes as follows:
In the state of Shu, in the mountains of Qi lives a bird with a magic ability. he can remember thousands of places even covered by 3 feet of snow. He hides seeds and nuts for the harsh winter. People there gave him the name of ShuQi.
May we introduce Clark? He has a similar issue. His life is very busy, he has an interesting and demanding career, he has small kids and he is also a musician. He cannot even keep 10 things in his head. Last week, he forgot to bring the guitar pick with him on stage. That's why he downloaded the ShuQi application to organize his life. In this app, he can find default lists which he can modify. He can list all the things that he will need on stage, on a meeting, or on the playground, and he can also share it with his wife, his colleague or his band. And as a business person, he knows he must work with the best. So through the application he invites ShuQi to remember for him.
ShuQi's magical memory is a masterpiece of Swiss engineering. Clark puts a nut on his most needed possessions so ShuQi will remember them for him. She communicates through RFID with the nuts. Now when Clark leaves tonight for his concert, ShuQi can confirm with one whistle on his phone (via Bluetooth) whether everything is in the right place (positive sound) or not (negative sound). Clark can now focus on what he really cares about: his kids, music and his job, instead of worrying about his objects.
The prezi of our milestone can be found under: http://prezi.com/_u7qrny7jwms/?utm_campaign=share&utm_medium=copy
Even though this story is a great improvement to our brand identity and the coherence of product design, interaction design, business model and communication, we know that there is still a long way to go. We are just started to improve strategic fit and the way of communicating.
In the weeks to come the engineers will spend their entire efforts on making ShiQi's magic brain work, as well as we praise it in our pitch. We are confident that we will find a good solution for all the challenges ahead of us. Through regular meetings with the whole team we will align the work of each of us and target our common efforts to the first working prototype.
We are looking forward to it. The ticket to China is already booked, now we need to make it work.