The end of the china trip
August 15, 2017
---
31/07 and 01/08 Hello everybody, We are almost at the end of our CHIC program and we are very sad about that. By the way it's time to complete our… [...]
31/07 and 01/08
Hello everybody,
We are almost at the end of our CHIC program and we are very sad about that. By the way it's time to complete our connected devices assembly and show everybody the results of our hard work J. Depending on the different functions in the team (hardware-software-electronics engineers, designers and business guys), everyone worked on his/her final derivable all day: engineers worked on PCBs at SeedStudio, and every team was able to realize at least 2-3 PCBs. Designer worked on the posters and business guys dealt with the environment discoveries with regard to the Chinese Market.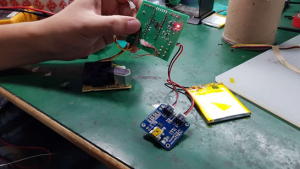 In the evening every team met at xFactory with their supervisors. We enjoyed a delicious pizza before presenting (for the last time) the results at the end of the CHIC program. Every team described all the successes and the difficulties encountered on the CHIC path and after which everyone illustrated what he/she learnt from the program.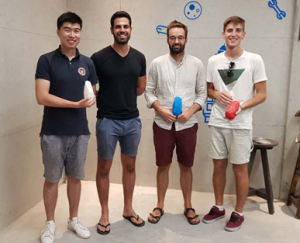 AirAware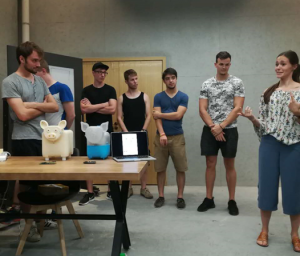 Piggy Bank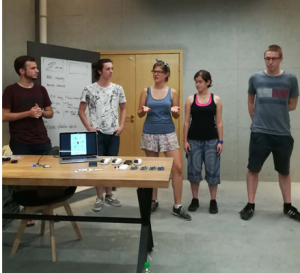 Shu Qi
During the last day we have the possibility to visit to big company.
The first one is big company of car. I've see the first BYD car in Shenzhen. A lot of Shenzhen taxi are electrical and are made by BYD. The story of BYD is really interesting. They have start like a battery company twenty years ago. They've bought a car company for diversified they're activity. After a first gazoil car they have choose to combine battery and car for become one of principal electrical car company.
One of the important things I've seen during the visit is the motivation to widen they're product. They propose all electrical vehicle like subway, air subway, bus, truck etc…  But they think to produce the electricity too. They've some solar panel farm.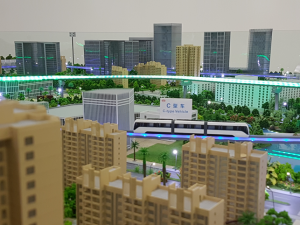 In the afternoon, we visit the main drone company. They have 60% percent of the market. They would like to create more utility to the drone. They think actually the drone is just a camera in the air. They want to create more utility with video detection and carry package in untrainable place. This company want to diversify the utilities in they're produce.
We have visit an over company. This company is Tencent, they have the monopole of the new technologies in china. For example, they are like stronger google, facebook. They're the leader of the video game in the world. They've « we chat » a chinese version of whatsapp and facebook. They have no concurrent in china. That's the most dangerous for the privacy information of the chineses at my mind.
In the evening, we're going to a typical chines restaurant. This was the opportunity to finish the trip together.
Written by Axel Collet.