We just named our baby ! We went for something pretty self-explanatory but also playful: Todoo ! We chose blue because it symbolizes autism and red to represent the time-timer. Once it was chosen, our interaction designer Hélène could get to work to find us a cool logo and identity (which you can see above). She also worked a lot on the app, along with our coding-machine Khalil 🖥, it's amazing to see everything take shape ! With a new name, new logo, new identity, Luca had to work on our brand too ! It's so useful for all of us to consider where we are placed on the market, what are our goals, who are our customers,… It's super helpful to think about all those factors every time a decision needs to be made.
For my industrial designer part 🔧, I continued (and am still and still and still continuing 🌀) to research different options to make the watch as suitable for our children as possible. The most important is to make the straps changeable (for sensitivity and taste matters) and/or removable in order to put in on a little stand that can be placed on a desk. Here is what it looks like so far !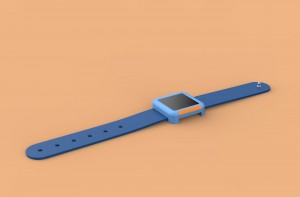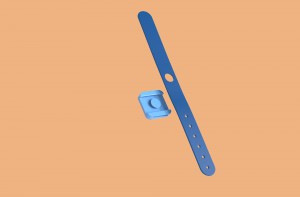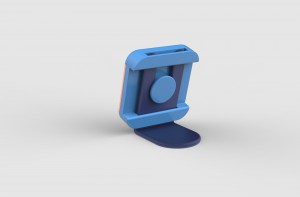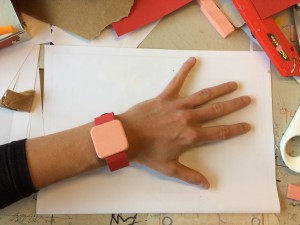 About the electronic development, Lucie and Anthony just made us our first prototype ! They showed us how they managed to transmit info from a smartphone to display it on the screen.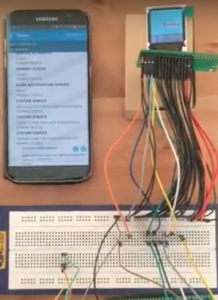 It's getting realer every week !