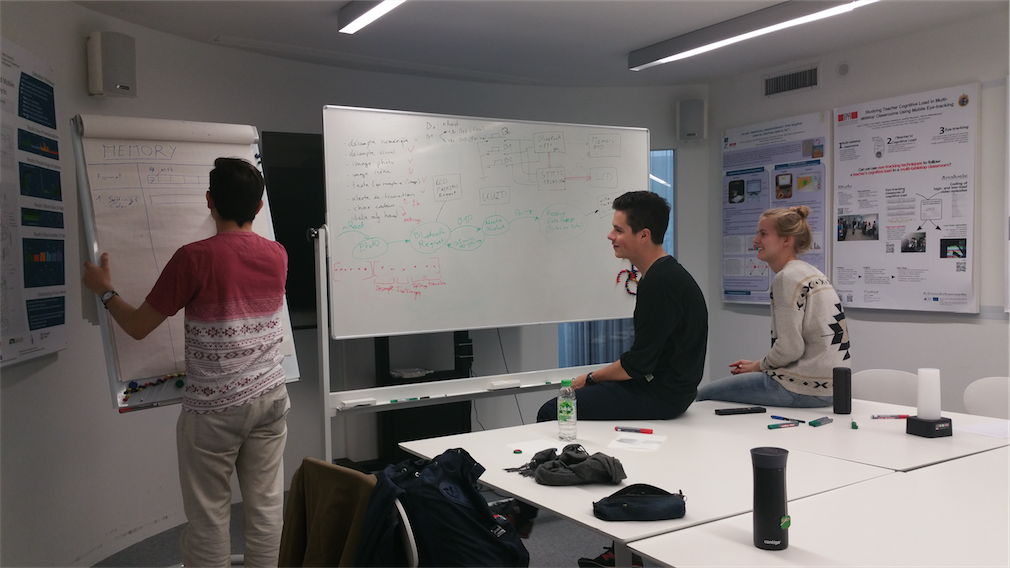 Last week, we made breakthroughs in UI and Software coordination. Our Software Engineer Khalil, UI designer Hélène and Business Manager Luca sat down to settle on the app's format. They have had to meet constraints by Software to make a viable Database system, and had to think about what best is for the parents of autistic children based on our discussions with them. Hélène has since came up with a full interactive mockup and Khalil is working with it round the clock to code the app.
Moreover, some more modifications have been suggested after consultations that Lucie, Hélène and Luca have made with parents based on the interactive mockup. Luca and Hélène have informed Khalil of these suggestions, and they have worked out what modifications can be realistically achieved.
Whereas Khalil is advancing on the app at fast pace, Lucie and Anthony have been doing the same on the watch. All of them realised they had to meet halfway to figure out how the app and the watch are to communicate. They gathered for a long afternoon meeting under the watchful eye of Hélène, who first listed the settings that the synchronisation should have. Khalil then presented the state of the database system and Anthony and Lucie presented how the communication protocol functions. Khalil, Anthony and Lucie then agreed on how many bytes should be exchanged and what they should contain. They are due to initiate the first communication trials next week.
Stay tuned as Todoo comes alive!