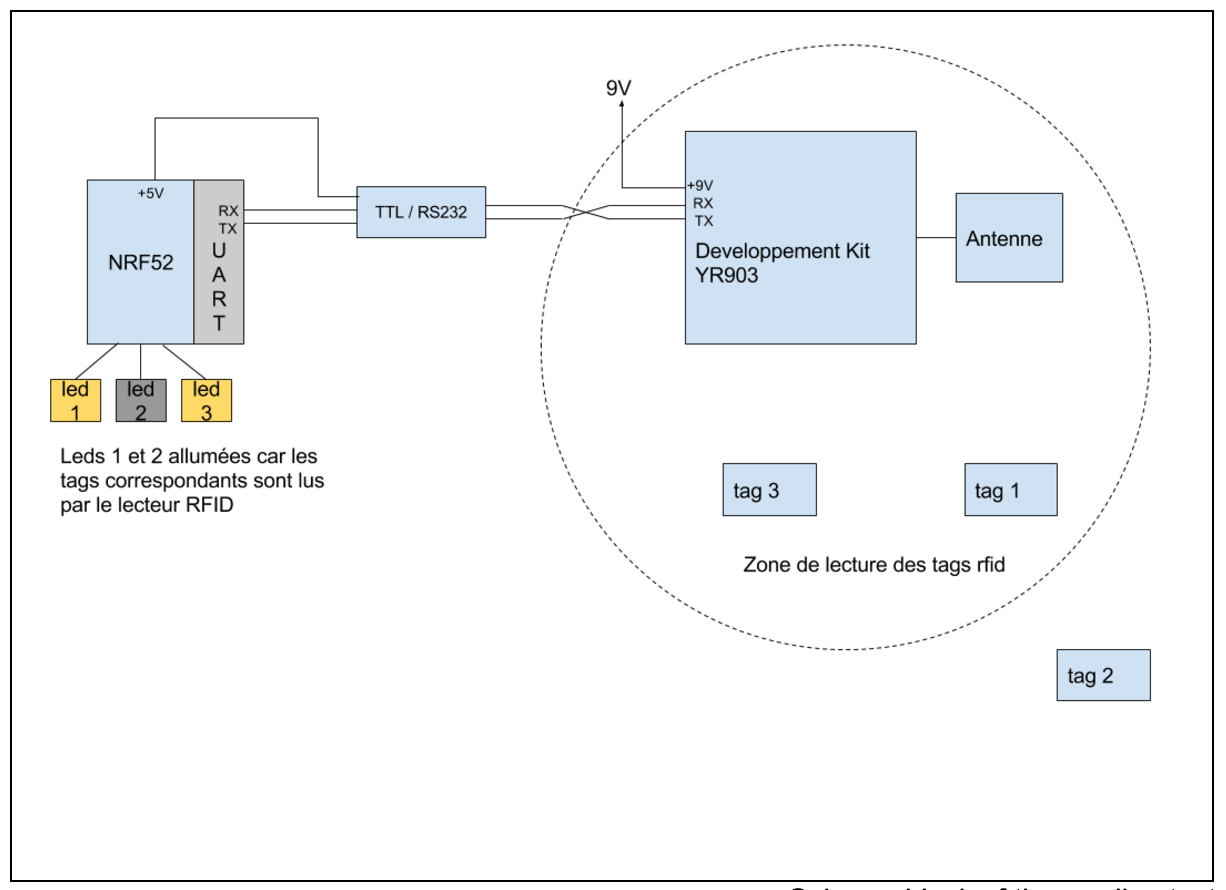 Hello!
This week we have started working on our first prototype.
We've finished the last tests of feasibility and the result are mostly positive.  We have already explained in this blog our test and the result of the RFID part. It's our objective to read tags and to light up a LED if one of our two specific tag are read.
If the test is successful, the right LED's light up. One of the difficulties observed is the reading process in near range, due to a black zone near the antenna. There are several ways to mitigate the risk of non-detection. The first and most simple one is to use an antenna with less power. Otherwise we can use an antenna dedicated to near range, which we can buy or develop ourselves.
What is more, we'll soon create our PCB in a collaboration of designers and engineers for our first prototype. ShuQi will soon come to live. Currently we have finished our schematic planning and we are working to the PCB layout.
We are looking forward to hold our first physical ShuQi in our hands.