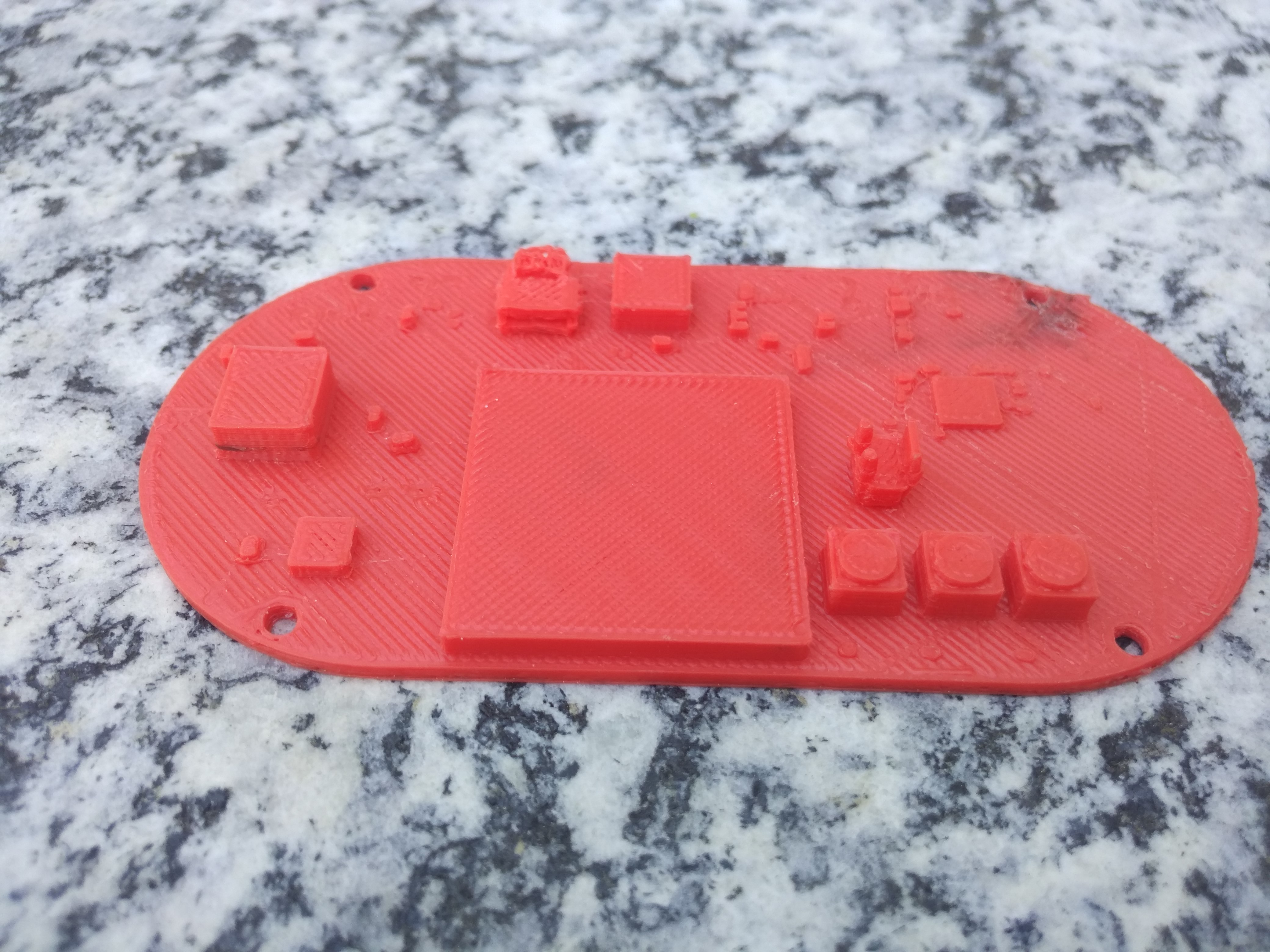 The engineers proudly presented with a real size 3D print of the PCB. It is an oval form which fits perfectly into the case of our lovely bird.With this mock-up we discussed the interactive components like the button or the LEDs and their position. All team members raised questions to the esthetic and the logic of the order of things. We had a long discussion about the position of the antennas and the battery. Since the latter is blocking the signal of the former, we need to evaluate carefully their location. We didn't find a final solution, but we came up with some options.
Furthermore, we're going to conduct more RFID tests and choose the best solution for the milestone 3 ahead.
The meeting and our discussion were really fruitful, so that the designers and the engineers can now go back to work with a better vision of the final product.