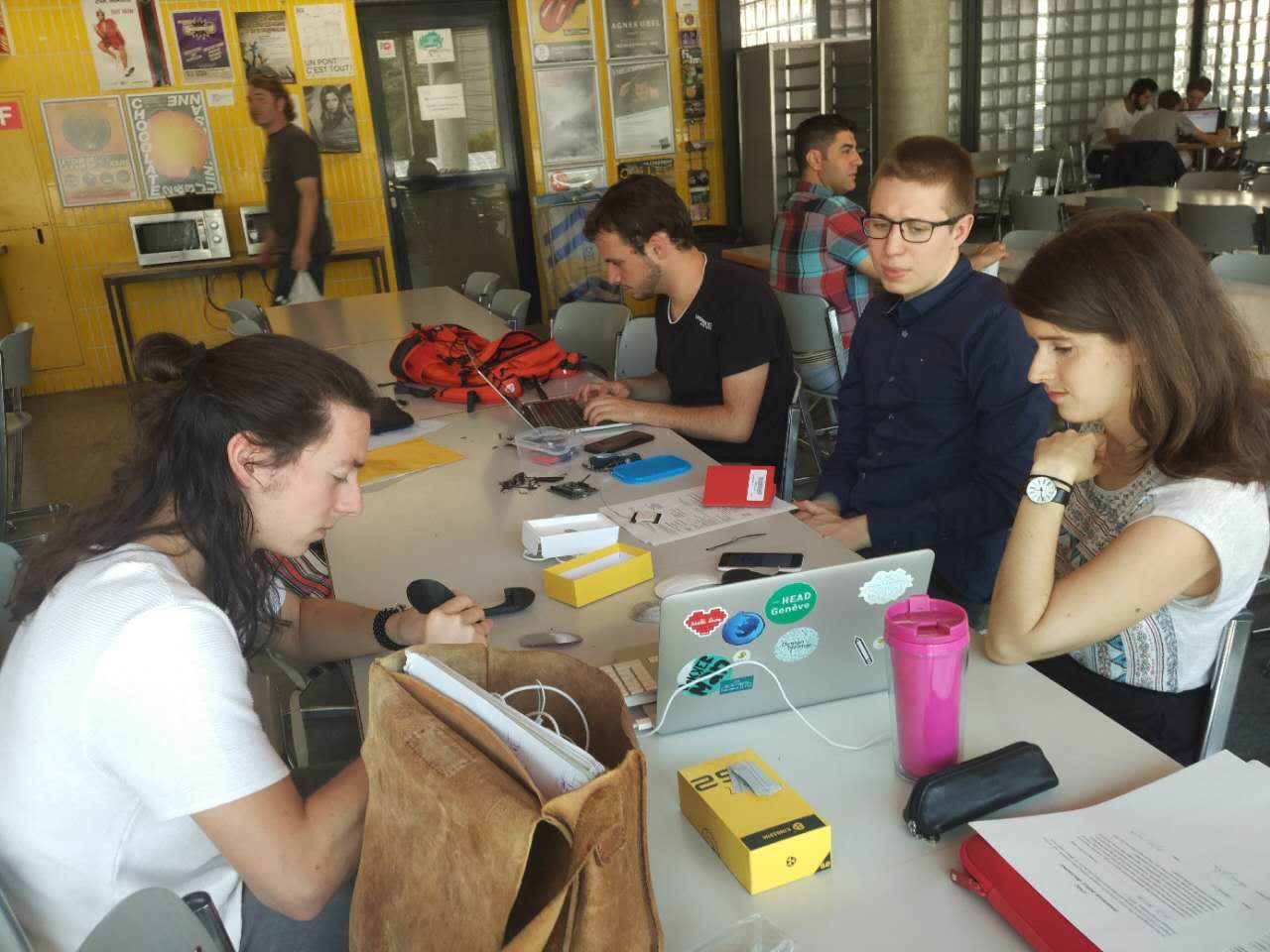 Hello there,
The project is advancing and we can see our ShuQi become more and more tangible.
For the milestone we had a fast and simple 3d print, but this weekend, Loic will print the new version. It will have the improved inner design. The material for the case will likely be ABS. We will have to perform some tests concerning the LED. The light will only gleam through the case, which therefore has to be thinner at this place. There is however a tradeoff between the stability and the light, that can pass through the plastic and we will need to balance the two carefully.
The engineers have performed tests on the PCB, through which they have found a missing resistor. Henceforth our battery will not work in the prototype, but we can simulate it with a cable. The PCB design has already been adapted and we will produce it with the missing resistor once we're in Shenzhen.
Julia and Adrien are busy coding front and back end of the application respectively. We are currently only editing the functional important parts, since we have to use our time resources with care. We are all on the side busy working in internships, other projects and writing or defending our bachelor thesis.
In the meantime we also enjoy the summer weather and ice cream, at the occasion of the photo collection for the visas. =)
To sum up, there is still some work ahead, but we enter the final spurt.