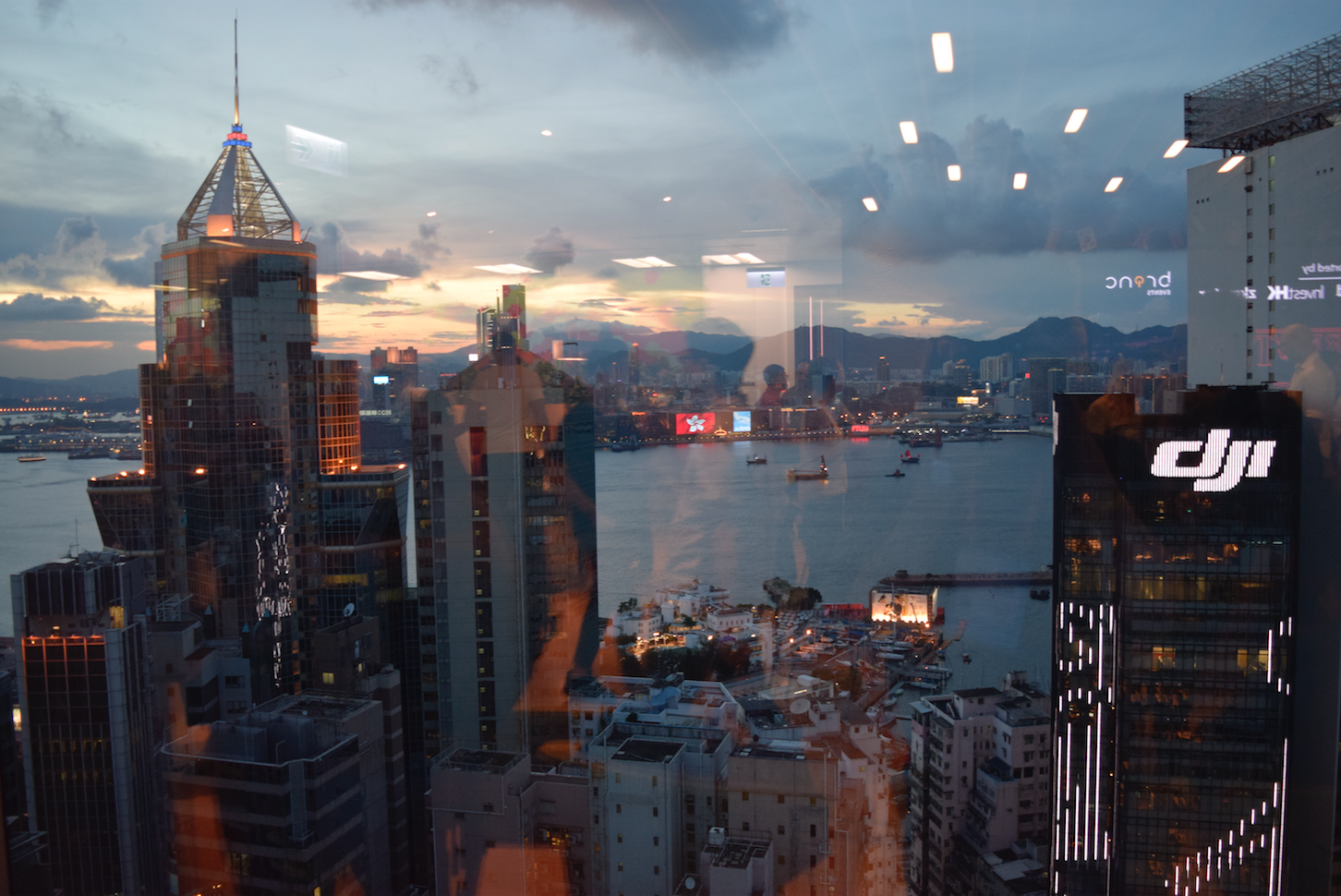 After a first night where many of us had sleep problems due to jet lag, we attended a presentation by HKUST's Dean of Students, Dr. Robert Wessling. Wessling holds a B.A. from Princeton University and a PhD from UC Berkeley. He is the former Associate Director of the Center for Russian, East European and Eurasian Studies at Stanford University. Wessling first stepped into Asia as the University of Macau's Associate Master and Chief of Students at Choi Kai Yan College. He has moved to HKUST in August 2016 as its new Dean of Students.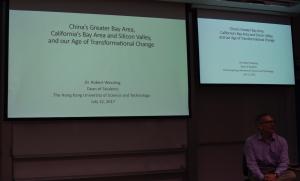 During his talk, he has compared the San Francisco Bay Area and China's Greater Bay Area (the Pearl River Delta, or also in a more geographically accurate name, the Guangdong-Hong Kong-Macau Bay Area). Wessling stressed the international character of the two regions, as "areas of contact" where different cultures from around the world meet, be it with Spanish and Russian interest in the San Francisco area, or the Portuguese and Britons in the Pearl River Delta.
Likewise, Wessling drew a comparison between Stanford and HKUST. Stanford was founded in 1891 on farmland. His alma mater UC Berkeley was founded in the 1860's and was isolated as well from urban areas. HKUST, which is celebrating 25 years of existence this year, was built on an area isolated from Hong Kong's central urban areas. It was imagined as an engine for economic and academic growth, as an "MIT of Asia", as put by HKUST's first president, Chia Wei Woo. The University is supposed to be an engine of transformation for the young people of Hong Kong, attracting top students and academics and offering top curricula. It follows EPFL, world's best university under 50, in second place.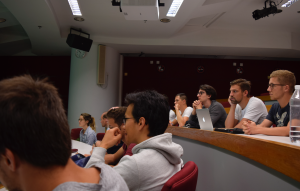 Hong Kong's education system is an agent participating in cross-border cooperation across the Chinese Greater Bay Area, Wessling said, with the Chinese University of Hong Kong's campus in Shenzhen. The Guangdong region has attracted universities from further north in China, as the Beijing Institute of Technology (BIT) has opened a campus in Macau's northern Mainland China neighbour, Zhuhai (BITZH), called the Sino-US College.
Dr. Wessling's talked was followed by a talk from Dr. Jan Engels. Engels has studied first in Aachen, in his native Germany. In 2012, he moved to HKUST as an exchange student and decided to stay and start in PhD starting 2013. He finished his PhD in 2016 and has joined a startup at the Science and Technology Park (STP). He stressed the importance of a business outlook, business ideas, plans and team building. He recalled that his first clumsy steps into the startup world, once blanking out 30 seconds into a 60-second pitch and not being able to speak.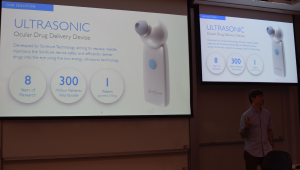 Engels then talked about student startups and HKUST's startup resources such as HackUST and the entrepreneurship center. He was glad to move to Hong Kong, a lively, high-tech city offering a favourable tax system, rule of law and access to huge markets. This was emphasised by a map Engels showed, in which a circle wrapping India, China and Southeast Asia contained more population than the rest of the world combined.
He then ended by talking about his own company: Sonikure, which offers Ultrasonic, an Ocular Drug Delivery Device, replacing needles. They have won many awards and have decided to settle in Hong Kong. The teams were then left alone to rehearse their 60-second pitches.
During the afternoon, we had the opportunity to attend the RISE 2017 event. The exhibition took place at the Hong Kong convention and exhibition centre (HKCEC). We have seen a lot of startups that had an exhibition stand to present their products and concepts. To have an image of how it was, you can imagine the Forum from EPFL but only with startups and companies giving talks. That was a great opportunity to discuss with entrepreneurs about some innovative ideas. We tried to see the most important part of the tradeshow as fast as possible because we don't had a lot of time.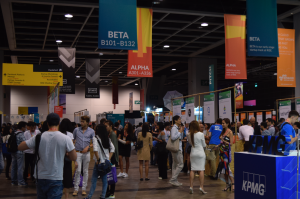 Eventually, we left for the IoT night at 5pm. This event was a conference gathering entrepreneurs in IoT and people interested in it. The event was in KPMG's offices at the 22nd floor of a skyscraper called the Hysan Place with a beautiful view on Hong Kong. The presentation was like a show, very dynamic and interactive. We learned some important points about Brinc's accelerator and how this program can help to make a startup. Brinc co-founder Bay McLaughlin praised us for participating at such an early stage of our lives to a China discovery experience.