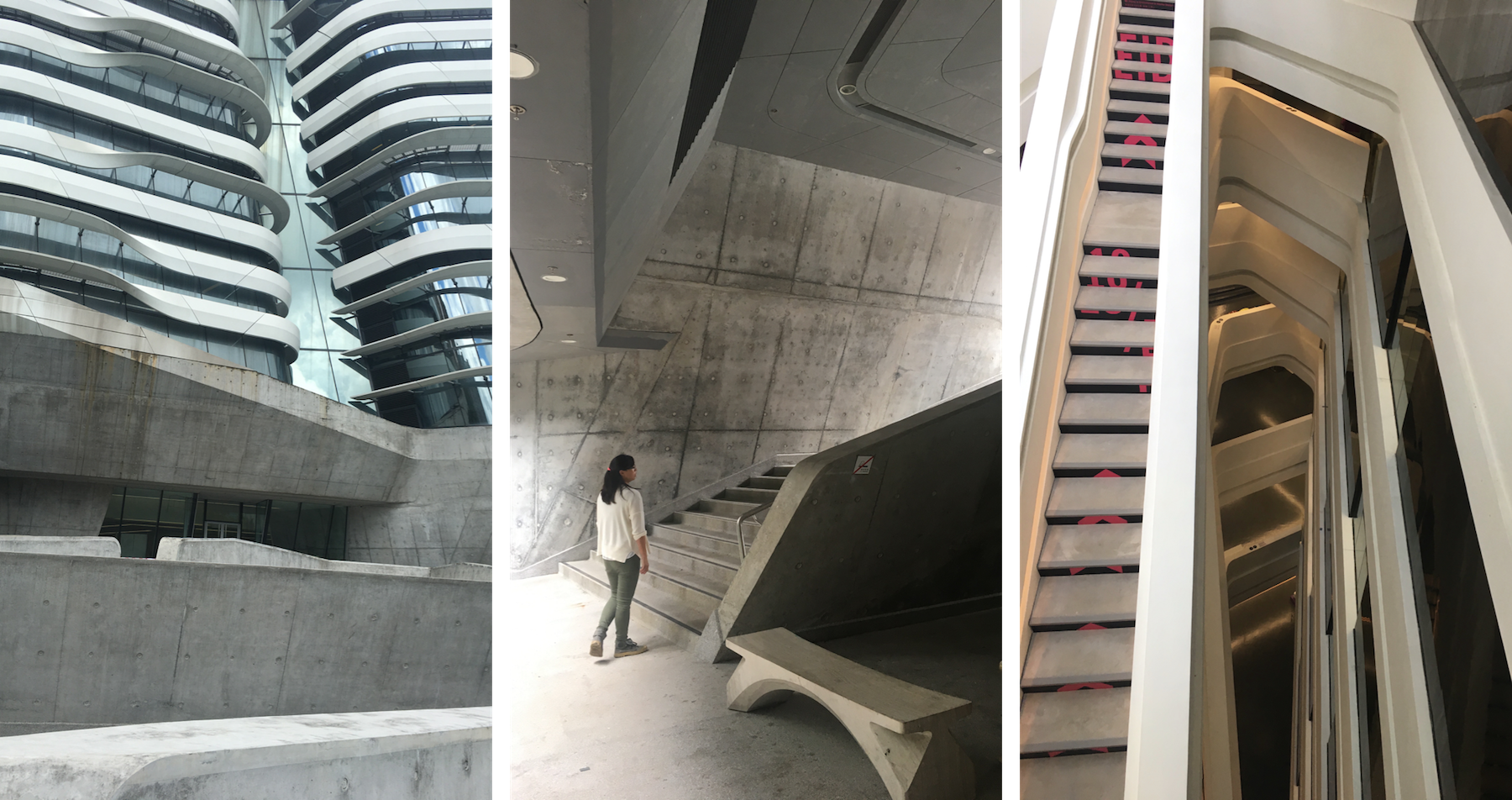 After quite an immersion in the startup and incubators business' world, the design activity was an opportunity to discover another aspect of Hong Kong. Rihab, Thomas, Nicolas and I went to the Jockey Club Innovation Tower with Bérénice and it was super-cool ! The tower is a modern building designed by the architect Zaha Hadid and located on the Hong Kong Polytechnic University in Hung Hom . Every floor is different one from another which creates some beautiful perspectives on the stairs.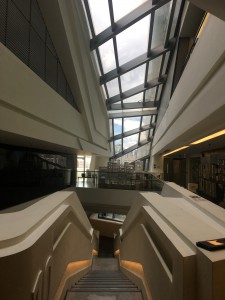 On the first floor, the final works of the industrial/UX/Advertising designer students were exposed. We saw a new kind of portable scene for outdoor music players, spatial decor for movies or even a new packaging for medicines.
When the visit ended, the student who presented the building to us made a really interesting remark. She highlighted how cooperation between engineers, designers and HEC could be beneficial and an innovation vector. As CHIC students we feel really connected to this affirmation. Moreover this Tower, because of the proximity of all the university faculties could help acting this way.
Bonus: The view from the girls' restroom is pretty nice !