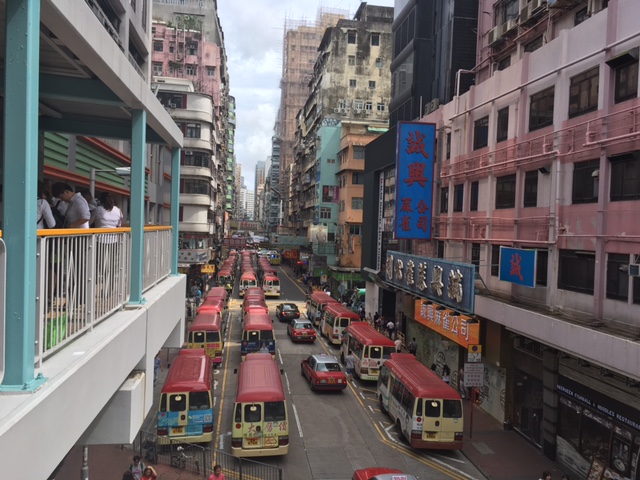 Hi everyone! On Tuesday we finally all arrived in Hong Kong 🙂
Even though the flight was long and the weather not really welcoming we still were all glad to start our China journey.
On Wednesday morning we all met up to listen to the other teams pitches. After a short feedback we got a quick overview of the whole trip, among the 1000 word blog about a specific border ecology research topic.
Then it was time for our first trip into Hong Kong as a group. Some of us had still quite a hard time with jet leg. However, after a power nap in the bus we all managed to stay awake for the rest of the day.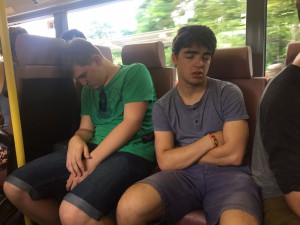 During our trip into the city we took our first individual steps – find a SIM card, lunch, and find material for the border ecology research topics. In our case, we did some research about sharing economies. Therefore, we went around the city and looked ad different scenarios were this phenomena could possibly appear. For now we did not have a lot of luck.
The next stop was Makerbay. While having drinks and eating some pizza, we had the chance to talk to a lot of makers. Then it was time for our first pitch.  After each pitch there was a Q&A session. We received a lot of interesting and new insights from the audience, mainly fellow makers. After our presentations three local groups presented their projects as well. Their initial brief and therefore the measure of success is different, since for some teams the main goal is research or solving a problem. As a result, profitability comes at a later stage. In a short notice this projects will be funded through sponsoring, e.g. from WWF. Makerbay's profile is more focused on projects with social and ecological impacts and less on quick growth. One example is the marine litter detective balls, floating in the ocean (link here).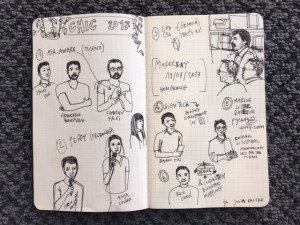 While looking at their workplace we could observe the usual machines of makerspaces as for example a laser cutter and 3D printers. As a more traditional apparatus they also had sewing machines. Furthermore they dispose over cutting edge technologies in the biochemical lab. Particularly interesting was the material library with unusual natural materials, e.g. mycelium, the moldable mushroom which solidify when placed in the oven.
The members of Makerbay are experimenting with material properties and possible usage. Children are welcome too as the organization offers tools and benches adapted to their size.
After our long and inspiring workday we strolled down at the beach while watching skyscrapers over tiny boats, illuminated by the multiple lights of the city.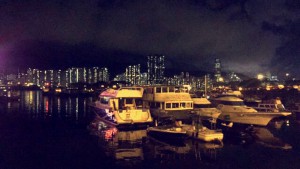 Speak to you soon
Julia & Anja