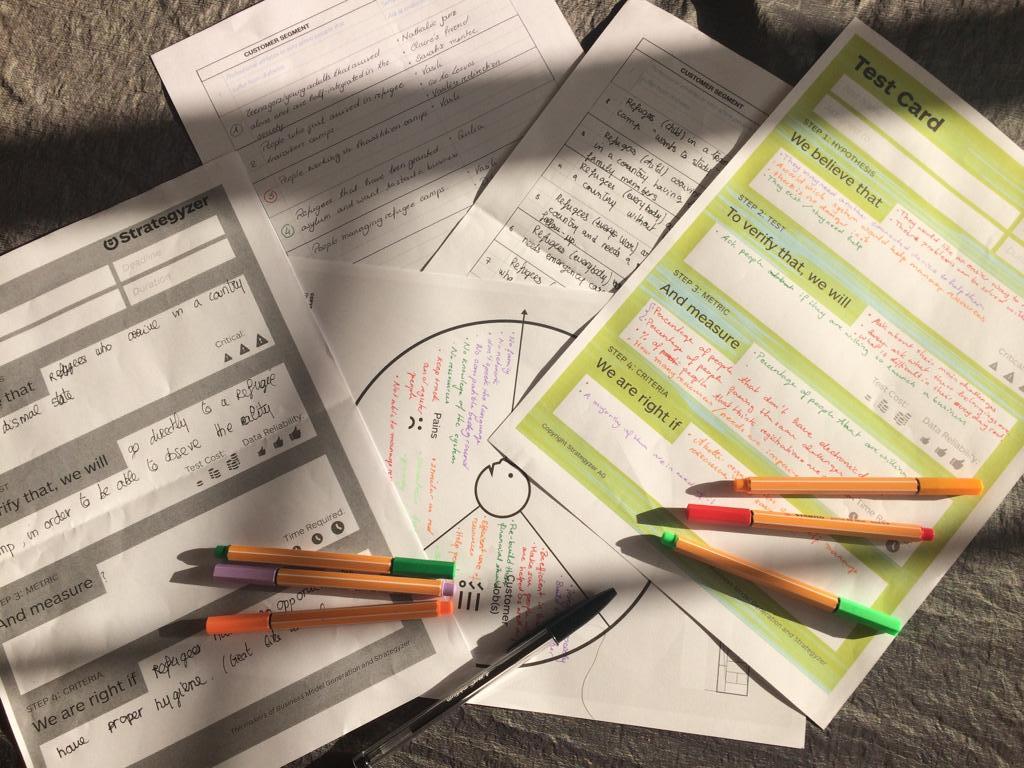 Hello CHIC community
Three weeks already that we've started this adventure and NAPaC seems to be on good track !
After our first pitching class where Luca totally blew our minds, we had to get back to work. We moved heaven and earth to understand the refugee's problematic and now we narrowed down our focus.
On our weekly meeting we brainstormed over our homework of the previous week. Marjane's sheet was the best source of inspiration ! Four themes popped out :
Education for kids in camps
Volunteers working in camps
Identification of refugees in camps
Management of ressources in camps
Our goal for next Thursday : choose the idea ! Oh yeah…
Luca, Marjane and I met Professor Stéphane Halmaï-Voisard from ECAL who gave us some good hints about where to seek for information.
Simone is preparing next week's meeting which is going to be crucial and Chloe enrolled for a hackaton on the refugee's topic. This one promises to be awesome !
With Yann, we met Nathalie Janz who is responsible for registration of refugees integrating UNIL. We got a lot of references from her…so many acronyms we felt like we could be playing Scrabble with the given letters !
Tobia, our mentor, gave us some very precious contacts as well ! Dikolela from CODEV at EPFL already presented us a « ready-to-work-on » project. Vasili who is actively working with refugees in Lesbos, Greece offered us a Q&A session for next week and said he'd come and meet us in december. But best for last : He invited us to come to Lesbos and discover the situation on our own in February !
As usual, Yann makes sure we don't get too messy, spreading our files and documents everywhere but where they should be. He keeps us organized so we're up and ready for another crazy week !