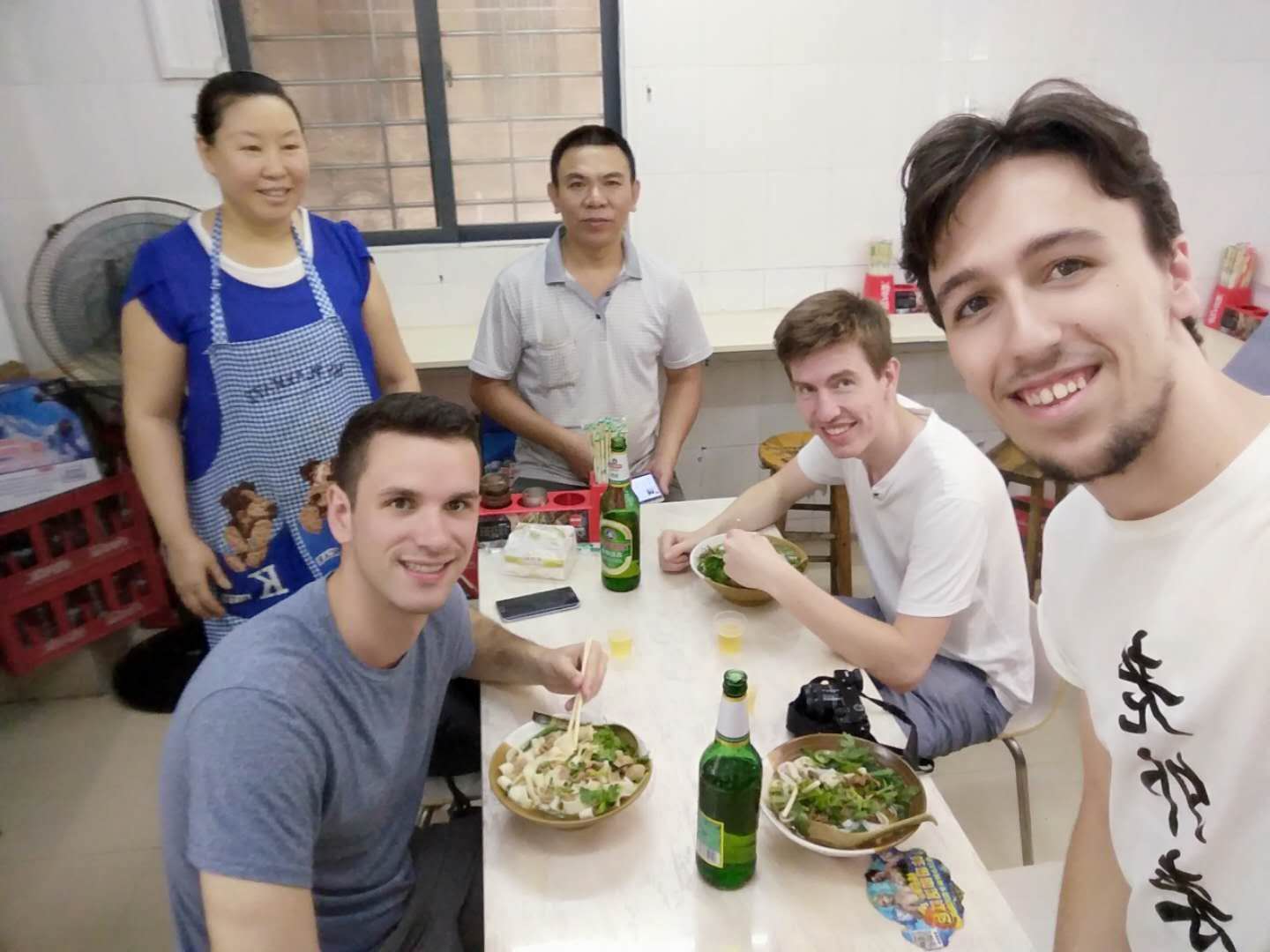 Dear CHIC community,
We are already on the 15th of July and time is flying! We are still working hard on the project, even during the weekend. Indeed, yesterday Thomas and Siqi stayed the whole day at x.Factory to work on the firmware of our device. The business and design students worked on a poster that explain clearly our product for the design workshop that we had in the afternoon at Artop Design Group. This workshop has been a great experience. Our team met two Chinese designers, and an interpret that was studying and doing an internship at Artop. Communication was not always easy but interesting and the Chinese team gave us precious information about how to adapt our product to the Chinese market, what they thought would not be useful, what we should add, and what are the design trends. Then, we helped them on the same basis, working on new design ideas for cosmetic packaging. We took a coffee break with Chinese snack and talk more casually with our Chinese colleagues, the even told Victor what his Chinese name would be: Wei ke tuo. Finally, we had the chance to visit their "museum" full of interesting objects they worked on, such as robots, microwaves, or even a Buddha mobile phone.
After the workshop, our team went out for dinner with the interpret. We went in a cool neighbourhood called Nanshan and the old city of Nantou that seemed to be were the ancient fortified city was. Because of the rainy season, we sheltered in a design studio that our new Chinese friend is familiar with. When the rain stopped we went to eat with three other Chinese and had interesting conversations. In Nantou no tourists, people taking pictures of us, and awesome street food! We had a great night and ate some of the best food in China until now.
Few of us then went out and spent a great night discovering the Shenzhen night life, all the reviews have been positives and most of CHIC participants are excited for the next party that could take place on Friday.
Sunday was our day off and many little groups went to discover different part of the city. Alex went to Laoje, the origin of the city. He then went to an old tea specialised square, tasted tea, experienced the tea ritual, and then went in a very big park with lots and lots of temples, hiked a bit, visited a pagoda, got lost, and finally got back home.
Thomas and Victor went to the Longgang Hakka village, that was quite far, but really interesting and great to capture a bit of culture from the area. We then went to eat in a local restaurant with very friendly owners that offered us beers and watermelon. The typical market there was also a great experience with surprising food, and people smiling when seeing Yann and his t-shirt with Chinese words on it saying "The stranger arrive" in his belly, and "The stranger leave" in his back. When then went to the OCT loft, located in an old industry park, this is now a place composed of trendy design shops, galleries, cafes and restaurants. We had the best bubble tea ever eaten in China. After that we pursue our way to the Xiaomi store, an electronic brand that manufactures almost everything, few people of the group bought some stuffs (smartphone, earphones, powerbank, VR helmet, …) to conclude our day we went to the Dongmen commercial street that has a huge street food market, we tasted a lot of different food going from dumplings to insects. Back at the hotel, Thomas had fun trying his new VR helmet before going to watch the world cup final.