Wednesday 25th of July – Let's finish it up properly!
July 26, 2018
---
Today was the very last day of the trip adventure all together. For this, our supervisors had organised a scavenger hunt through the city. That aim to make us discover… [...]
Today was the very last day of the trip adventure all together. For this, our supervisors had organised a scavenger hunt through the city. That aim to make us discover in more details and explore the less-known parts of Hong Kong. We all started at 10:30AM from HKUST and had to realize few objectives with 200HKD in our pocket, and all teams had a different first starting point.
During this scavenger hunt we had to immerse ourselves in the Hongkongese culture, ask locals to teach us Cantonese expressions and learn the typical tones. We also had to talk with locals and ask them to show us typical and authentic places where to eat. Some of us went to the street food market, some had lunch with Hongkongese workers, and other have been invited to go to the same restaurant and gave them other great address for the next days.
We had the chance to discover Chinese tradition such as temples, religious habits, colonial architecture. We were surprised to discover a very commercial temple where tourists went along devouts, incense sticks besides cameras.
As we didn't want to forget that our first reason to come in Asia was electronics we went to the Sham Shui Po markets with the purpose of comparing prices of consoles sold in Switzerland and in Hong Kong as well as to search for old video games such as the Nintendo 64 version of The Legend of Zelda: Ocarina of Time, only one team completed this difficult quest. This market was not so impressive after our stay in Shenzhen and the visit of the Huaqiangbei market.
We went to bargain at the Ladies Market, tried different strategies, observed how the sellers are doing and finally, left the market satisfied after after lower the price to almost a third of the initial price. After bargaining hard with one seller, we realised that an even better strategy was to ask about the price once and leave, the price could immediately be dropped down by half!
Hong Kong is also full of crazy shops and markets where you can find anything from books, to rabbits, goldfishes and many more.
During our hunt we could highlight the fact that Hong Kong is also a place dedicated to luxurious lifestyle. It is not difficult to find a chauffeur driving a Rolls Royce in front of Peninsula Hotel, drink a high quality cocktail at the Ozone bar, the second highest bar in the world, with a beautiful view over the city and the magnificent skyline of Hong Kong.
It was interesting to see how dense is the population and how Hongkongese are managing to live in this environment, how they are optimizing spaces (laundry drying outside the window for example), what are the challenges that they are facing in various systems such as the transportation systems. How a lot of people have very low wages jobs that are meaningless such as just pressing on a button in the elevator, holding doors or just holding an umbrella.
We ended the day by going to Repulsive bay using the Star Ferry to cross Victoria Harbour on the most popular mean of transportation in Hong Kong. We then pursued our way using metro and bus. We all met at the beach with a great recreational apero and a cool swim in the ocean. The beers were flowing, the music was great and people were awesome. What a great way to relax after 20 days of intense work!
We would like to thanks all the supervisors that did an amazing job organizing this trip, and following us during the whole adventure. We are also glad to have had a great group of people to entertain us, sweat with us, and share great memories with all of them.
We wish a great flight back to Switzerland for the CHIC members flying home, and even more awesome trips to all the other that are pursuing their way to Japan, Indonesia, China or other destinations around the globe or Asia.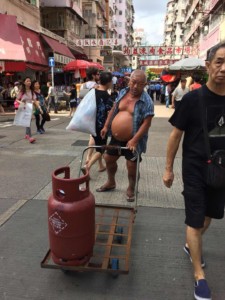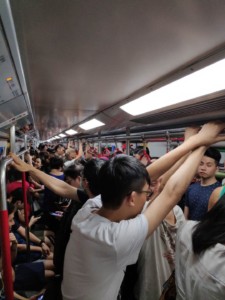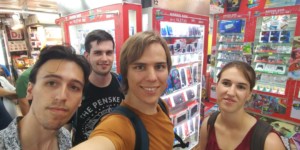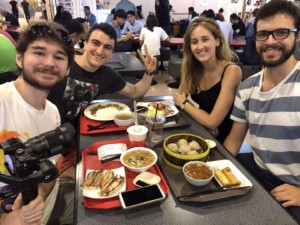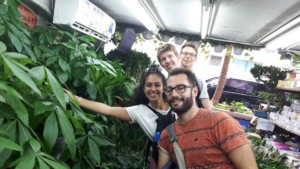 Written by Victor Dietrich.