Hello to all of you who are following our E-journey in China,
This week started with a day of intense work, everyone knew what to do to complete our prototype, starting with the assembly of the PCB at SEEED studio. Our engineers went there with their skills and confidence. Everything went well and at the end of the day, we had two completed PCB in our hands! Hurray!
From the design aspect, we made a new video to explain the functioning of our device, thanks to a very talented friend. Now we have the material needed to explain to Chinese not only with words or images, but also with videos, our product and idea. Of course Tamara refined the video to make it fit with her animations of the app and edited some slides for the coming pitches.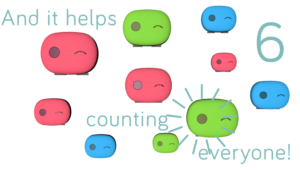 The prototype is also progressing, we received our beautiful casings and they are perfect. The precision of the 3D printing were astonishingly good, it will allow us to save a lot of time. I also finished putting the metric inserts for the screws. What a trouble it was! Finding the good temperature and technique required a lot of sacrificed Seekis but at the end, I managed to do it.
Victor went to the city with gather the opinion of more potential Chinese customers. He had the great help of a talented high school Chinese student to help him explain the project and interview parents or grandparents. During this walk under warm temperatures in the city they went to many places: Children's palace, Window of the World, the library, few shopping malls and parks. They gathered precious information on how to adapt our product to the Chinese market.
Tuesday followed pretty much in the exact way Monday did with the work excepted that Victor is now really focused on his pitch for the Sino-swiss congregation as it will be in front of a lot of persons. But we trust him and are sure to have chosen the right guy for the job! fingers crossed, we hope to tell you more soon about the meeting.
I am Alex from Seeki. We are from different schools and have different backgrounds but one thing is sure, we are going to make a great project!
See you soon 😉