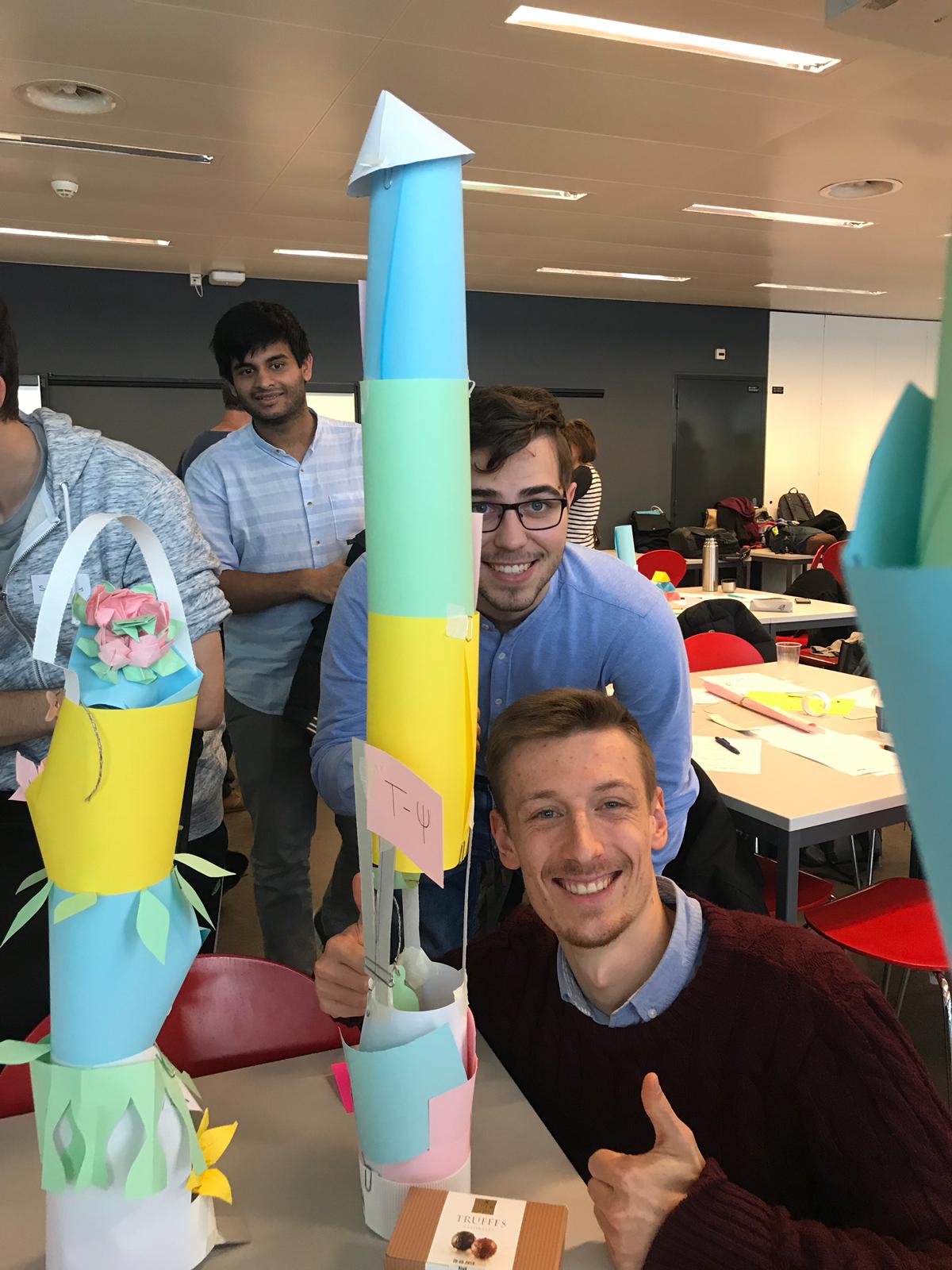 Hi everybody!
This week, on Thursday, we could develop the team spirit needed for a successful (we're confident) CHIC-project! We went out, mentors included, to try an initial Chinese culinary and cultural immersion. Besides being able to relax and forget about all stress, we shared our beliefs about this exciting project.
On Friday evening and on Saturday, we have participated in the Team Management Workshop. This was a great experience, which enabled us to expand the mutual understanding of each other. In addition to that, we have succesfully built the best-looking and nearly tallest bell tower during a teamwork exercise. In this  way, we have won some delicious chocolate pralines.
Now, we're ready to get it rollin'!
Video of Chinese culinary immersion
TΨ, Unstress your data