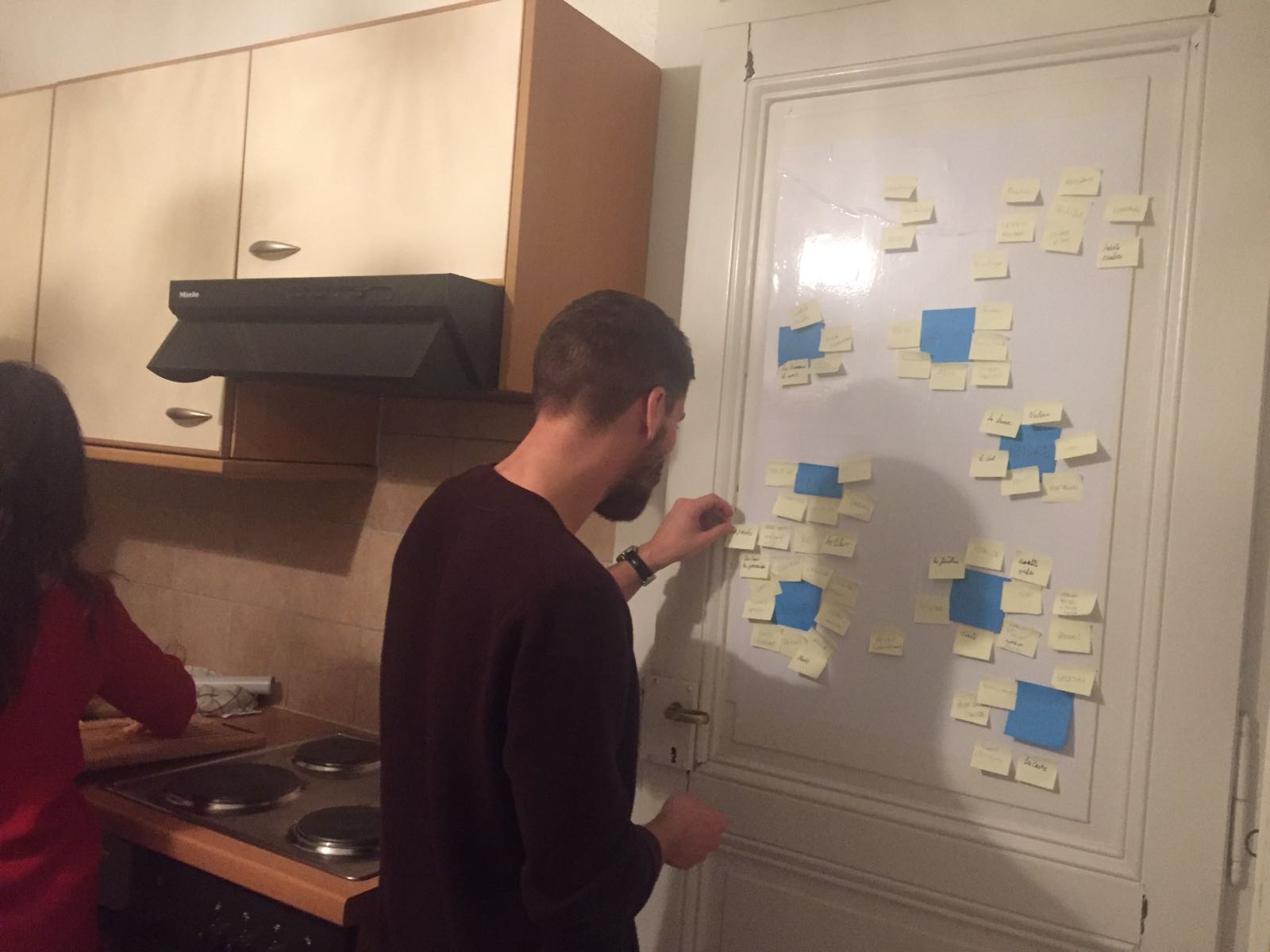 Dear readers,
Last Friday night we had our first meeting with the team. 📝💡
To better understand everyone's motivations, we all introduced our personal project portfolio and interests.
After self-introductions, we transformed Theo's kitchen into a crazy brainstorming/post-it room and talked about our opportunity space. We redefined different wasted spaces: transportations, offices, houses, nature, etc. Our next step now is to go back on the field to do shadowing and interviews.
As observed during the team workshop last weekend, one of our team's challenge is time management. Therefore, we had prepared in advance the discussion points to address during the meeting, as well as time estimation for each of the points. Well, there is quite some space for improvement…  Still, it was a great exercise and we will surely implement it for our next meetings.
After this intense work, we congratulated ourselves with some beers, Moscow mules and mime games. We had a great night and tons of fun!!
Now let's get ready for tonight's pitching workshop…
The Zhuzhu team wishes you a lovely week! 😎