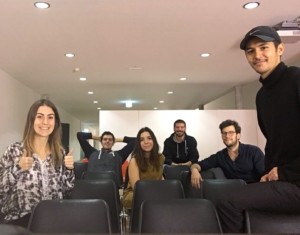 Dear readers,
All the team is really busy, but we finally find a moment to write you about our progress!
Last week stand the pitching workshop which was a great opportunity to learn some major skills for the rest of our journey. We now see clearly what a good pitch should be and we are all focus to get as close as possible to impress our future audience.
Later this week we had a great meeting thanks to the improvement of our time management's skills. It's was the occasion to plan our work in prevision of the first Milestone and share some, particularly good, green olive.
Now let's go back to work !
The Zhuzhu team wishes you a lovely week !