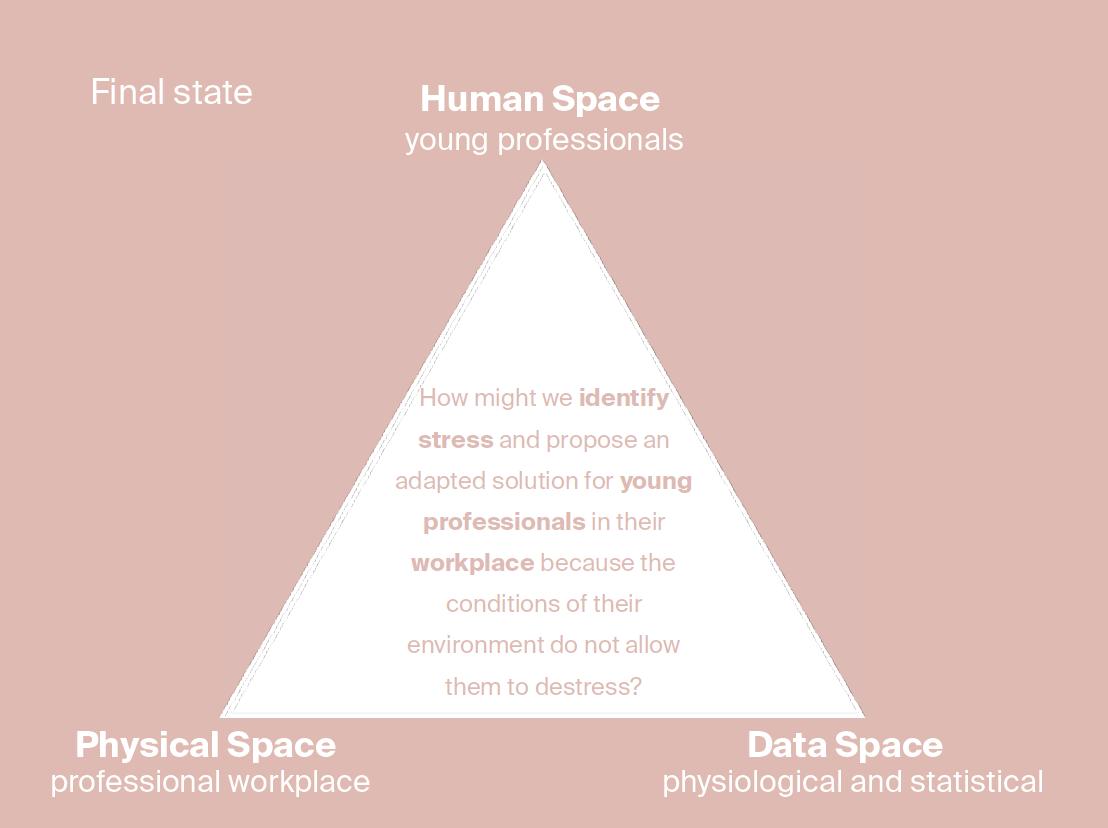 Hi everybody!
The first Milestone lies now behind us. Between the kick-off weekend in October and last Friday's milestone, TΨ was able to further explore the opportunity space "Stress". By implementing the techniques learned during the kick-off weekend, we went out to the world and started to gather information. Our main tool was conducting interviews with all people from different backgrounds, so we talked to professionals, athletes, students, etc. We explored what people think about stress, how stress is affecting them and what they are doing to reduce it. After various discussions and reconsiderations, we decided to focalize our efforts towards young professionals in their twenties and thirties, because they get more easily stressed as they are less experienced than their older co-workers, but we want also to realize something meaningful in a way that those young professionals could benefit on the long term and not develop any negative health effects due to high stress over a long period of their hopefully successful lives. Moreover, we focus also on their workplaces as these spaces often do not provide a relaxing atmosphere and are not very helpful for dealing with stress as we could conclude from our interviews. We would also like to implement some Machine Learning or Data Analysis in our solution, but how we will do this remains up for the future.
We presented the insights we gained and the conclusions we took from it to a jury of professors and our fellow CHIC-participants on Friday during the Milestone 1 event. This was our first experience in pitching our ideas to a public, but it will surely not remain the last one. Now, we will use the constructive feedback we have got to further improve our opportunity space and converge to an optimal solution.
We are now ready for the next step: the Ideation Workshop. In this workshop, we will start to draft an actual solution that can be implemented in our opportunity space.
Keep tuned and relax yourself and your data
TΨ