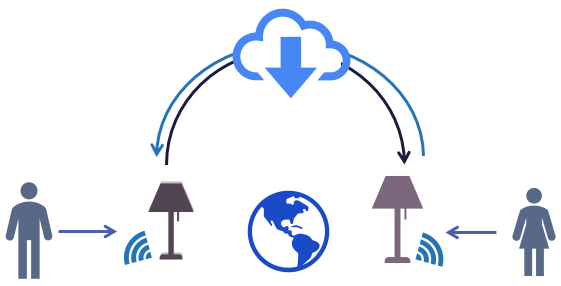 The lift-off weekend was, as usual, really intense, rich in feedback and insights, and very productive!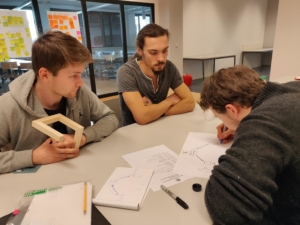 After having spent the last week preparing for our presentation, we finally presented our idea at the start of the weekend.
Followed by feedbacks sessions with the supervisors of each discipline, it really helped us get a clearer vision on the direction we want to take, what to improve, and what we were missing.
The feedback and participation from John Fass from the Royal College of Art in London were really helpful too, especially regarding the data aspect and risks management of our MPV. He gave us precious insight and advice on how we should handle it.
This weekend has also given us the opportunity to refine our concept and define more precisely our MVP.
By the way, now it's time to tell you more about it!
We are going to re-transcribe the presence of two separated people in a poetical way thanks to a set of connected and mechanical lamps.
Unum+Solum