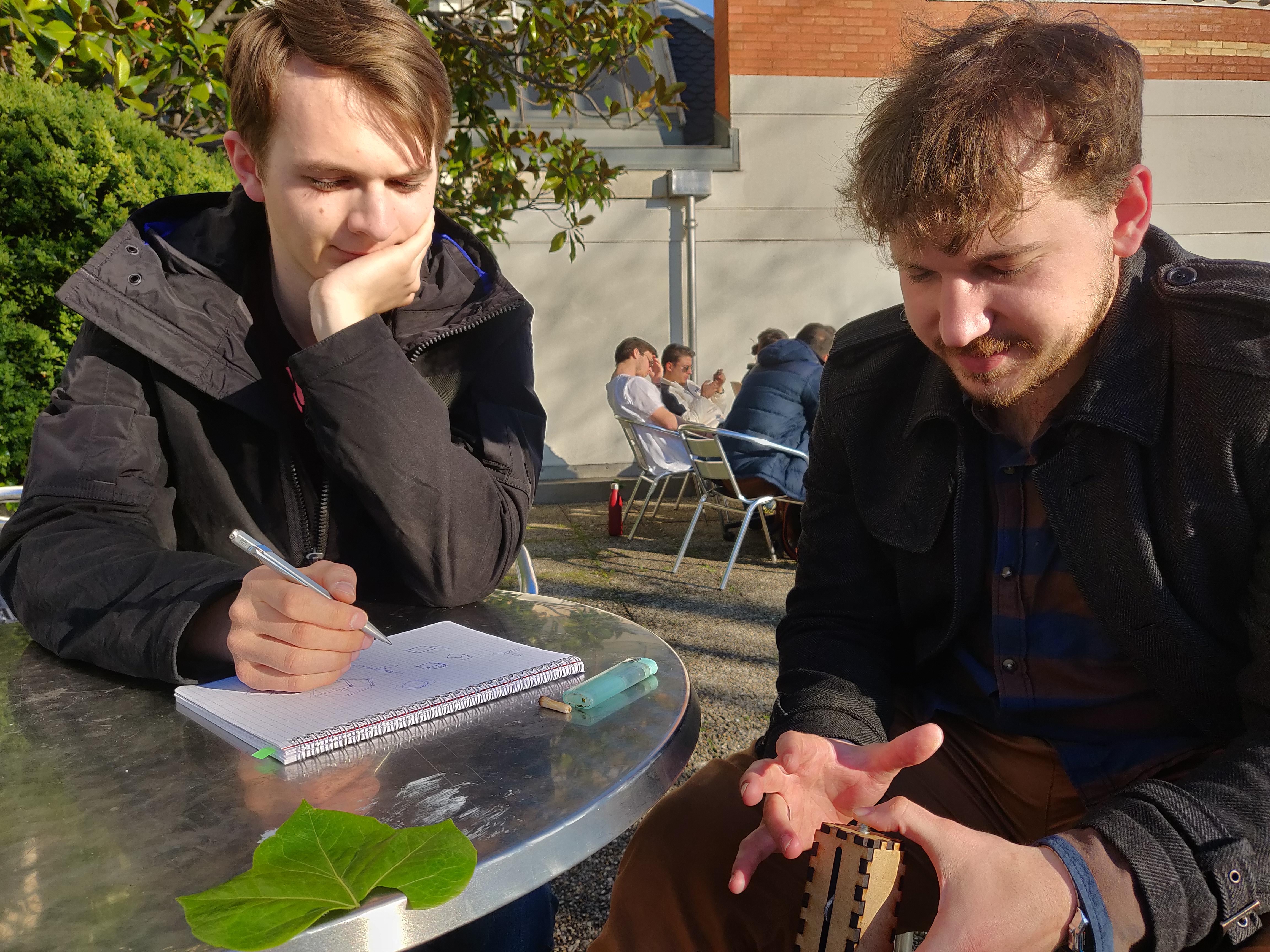 Dear All,
Yesterday our two designers (Romain and Tanguy) and business developer (Giulia), met with our 2 supervisors from the HEAD.
There has been a lot of discussion regarding the feasibility of our project, especially because the motions, number of pieces, material were too complex and might be too expensive.
So we take their advice carefully and decided to pivot. Our designer started immediately to re-think the overall design, but keeping our key elements:
The motions mechanisms
The motions sensors
The poetical aspect of the project.
So now it's back to work, we have a lot to do for next week milestone (time flies so faaaaast!)
This milestone will not be easy for us, especially since our engineers (Loic, Philip & Raoul) are in the middle of their mid-semester exam. From next week they will have all their times at school to focus on CHIC. So then the sprint starts!
Team Unum+Solum