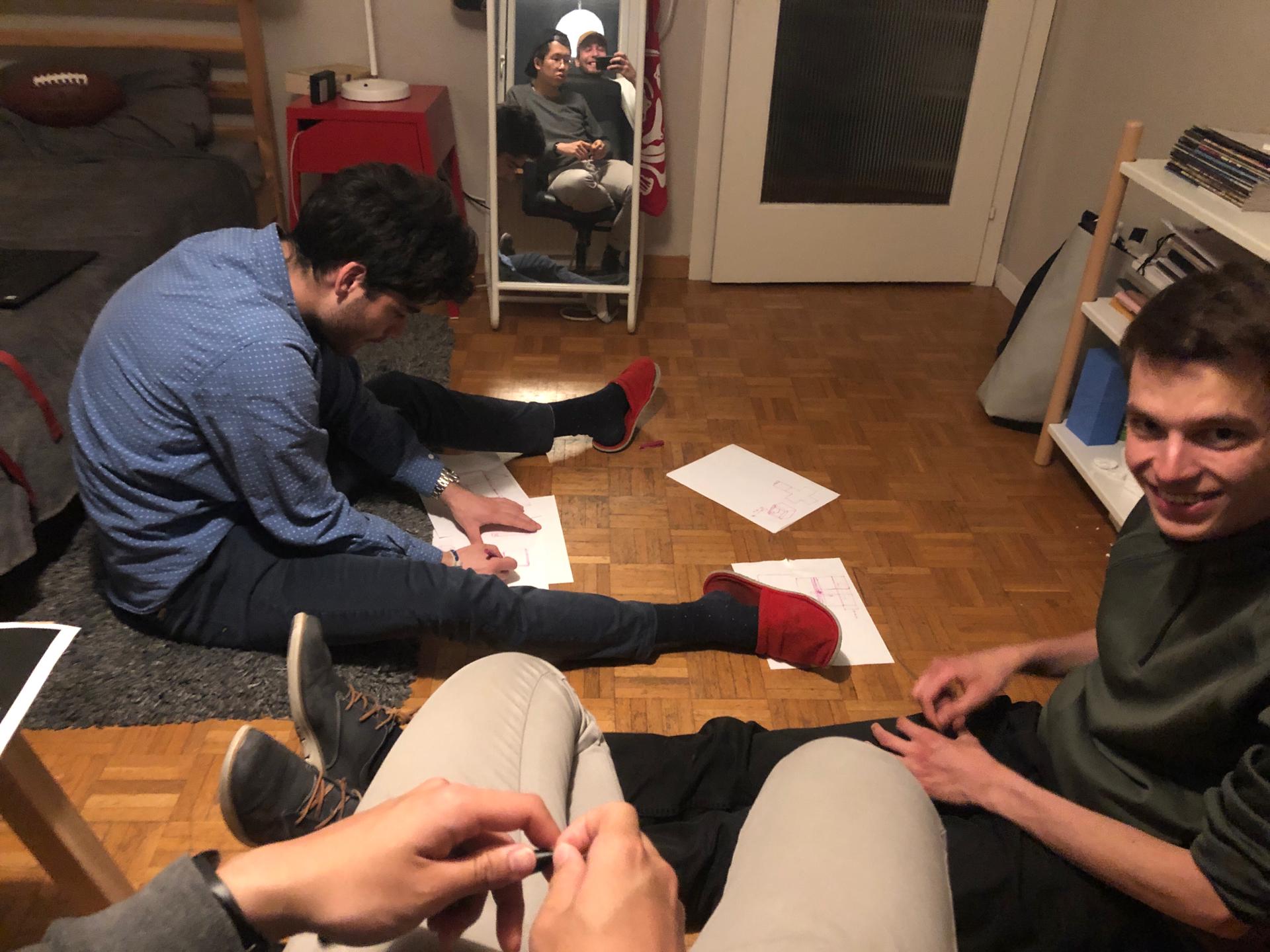 Hello everybody!
Yesterday Vuk, Tomas and Ethan assembled at Ethan's place to share thoughts and sketches on the design of our product. To note also the presence  of Alex, member of last years FLUID Team), who sometimes joins our meetings and can judge ideas from an external perspective.
We have a good direction, there are still some details to figure out to allow the presence of electronics without disturbing the design.
An important added value of our product will be the modularity, we will be able to adapt the numbers and shape of boxes to the context the product will be, for this we found and elegant solution.
Want to know more?
Stay tuned!
Hugs,
Team Vukovi