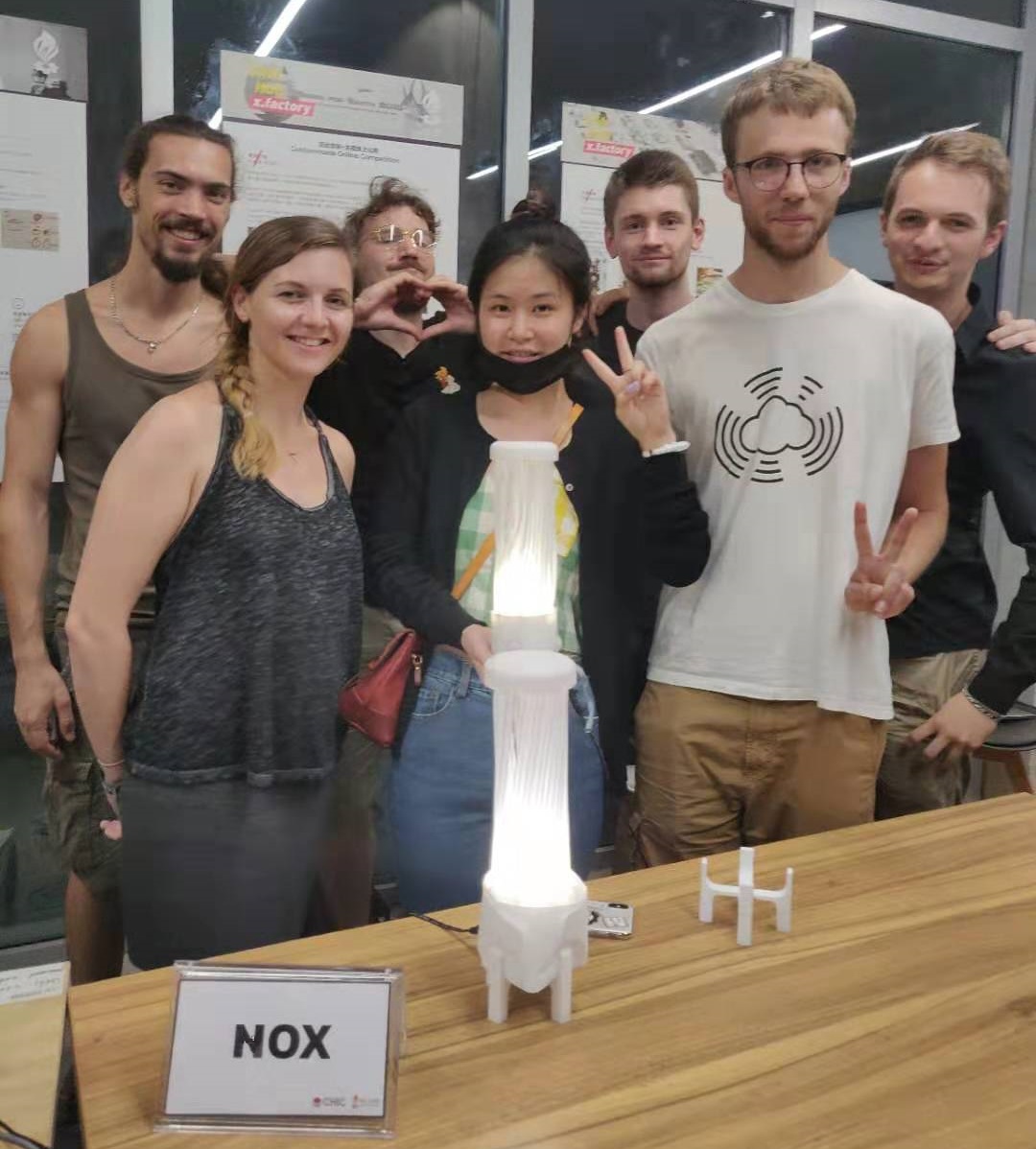 Hi everyone !
Yesterday for the first time, we assembled two lamps completely, and after connecting them, we could see the animation when they exchange the movement data.
Indeed, the last time we assembled a lamp, we only put a test program to check the functionality.
So, we have an amplitude and speed variation that fluctuates depending on the intensity of movement. As for the light intensity, for now, we have only the intensity of the white color that varies, and we realized that the change was hardly noticeable. We will then add a red hue during a movement to add a little heat. On the contrary, when there is no movement, we will replace the red with the blue to have a colder light.
We had the pleasure of presenting our prototype in front of Chinese makers and we have positive feedbacks when they come to see the prototype after the pitch.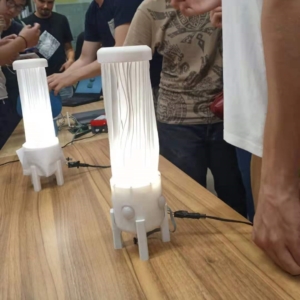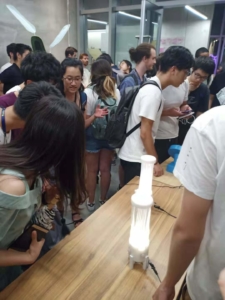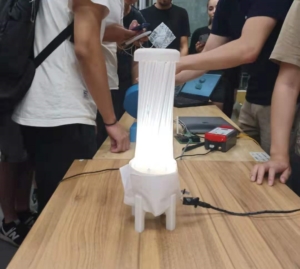 For the 3D printed parts, we had the opportunity to be able to order them in a company that uses a powder rather than a filament for the realized ones. These pieces should have a better rendering. We are therefore eager to receive them, in the day, or tomorrow.
Regarding the rest, we will present our project at Milestone 7 tomorrow, and then we leave Shenzhen for Hong Kong. A new city which we will talk about in a future blogpost
Stay connected
Nox