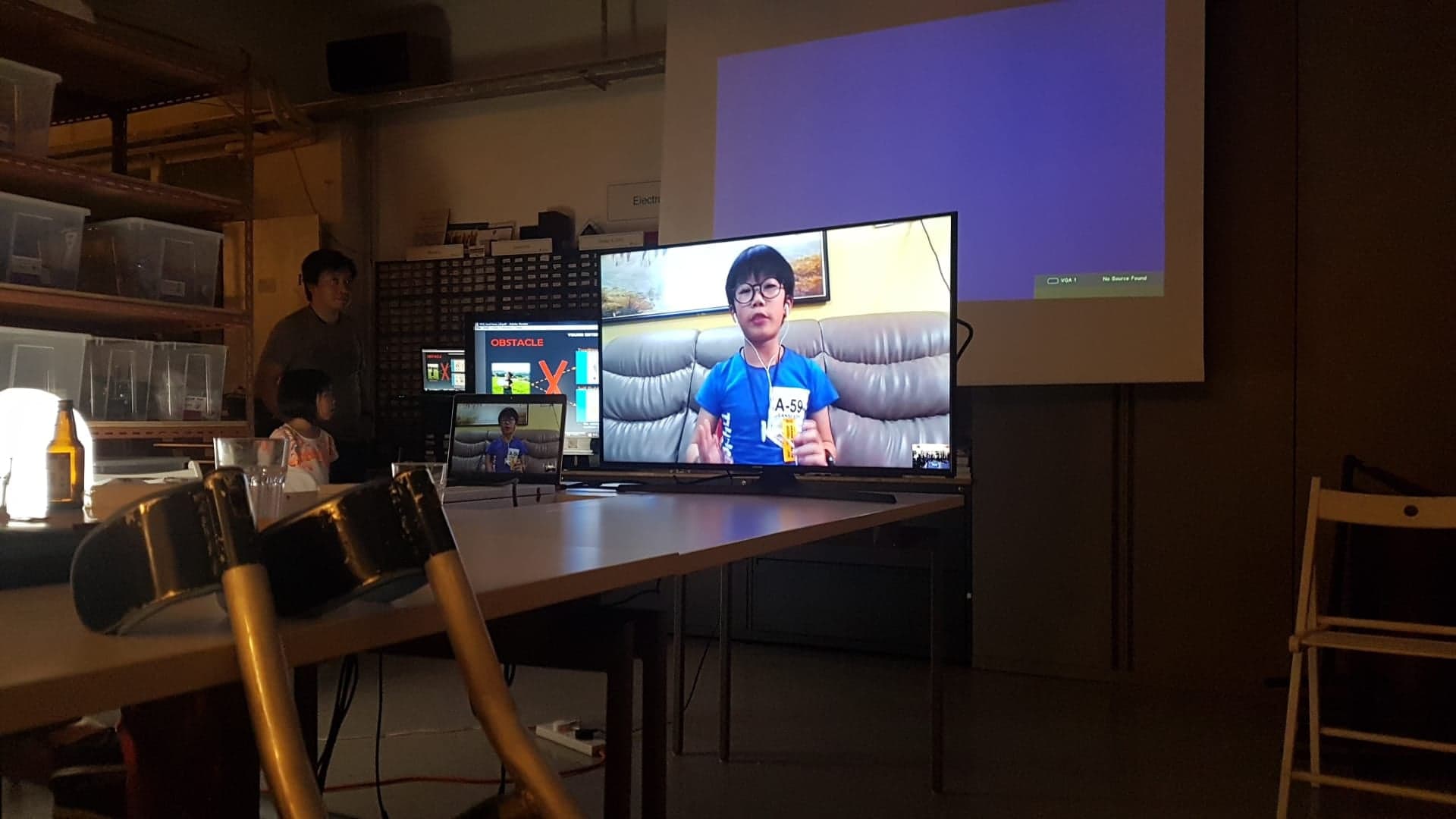 On Saturday July 20th, about 6 of us students from Switzerland were standing in front of a big metallic door, on which a taped sheet of paper read "Welcome to Makerbay". We rang, and a couple minutes later, the door slammed open. A curly haired lady wearing a big smile welcomed us in.
She showed us around, and indeed there was plenty for us to see. Right behind the entrance was a moutain of saws, glueguns, wooden planks and screwdrivers stored in boxes against the wall with other dozens of tools and material. A few meters behind was a workshop full of wood and metal working machines, and metal tubes, rods and sheets were available in their inventory. This place had pretty much everything any maker would need. The only things that were missing there were simply moved to their second floor due to space constraints. So we walked up the stairs and arrived to an equally large space, were the missing tools, such as 3d printers and laser cutters, were gathered in a room. But this floor had more than just tools. It had a conference room with a big table, a presentation space with projection setup and even a kitchen, which they used to provide us with the warmest welcome we have received during the whole trip. They had taken the time and effort to prepare appetizers for us, in addition to offering drinks and having pizzas delivered.
We chatted a bit over cheese crackers and beers until the time came for the core event. Each of CHIC's 7 teams took turns to present their best pitches yet. They were clear and concise, which showed just how valuable the past learning experiences were. Each presentation was followed by interesting questions and insightful inputs from the experienced teammembers of MakerBay. Kamakshi, one of the hosts that provided amongst the most relevant inputs, stunned us all when she admitted on only being 13 years old. She would later impress us even more by telling us about her entrepeneurship experience and expressing her mature views on some social issues.
After our pitches, it was time for MakerBay to pitch their own projects. Some were already on the market, like the diver's ghost net geolocalization tag, and others were ambitious projects still in early development stage, like their amazing all-in-one AI powered Makerbench. But all had the same strength of entrepreneurship spirit, and conveyed just how hard the team worked to make the world a better place. The most impressive of all though, was something none of us saw coming, and that was so baffling I doubt I will ever forget. It was a video-call from a 9 year-old boy in Malaysia, who pitched to us his great idea of an online children's drawings publishing service. The confidence in his voice, the clarity of his presentation, the completeness of the content he presented and the ability to swiftly answer our questions were extraordinary. He truly was an entrepreneurship genius, and taught us all a lesson on it despite being three times younger than some of us.
All in all, that evening was a memorable experience. We had some more conversation with the hosts after the event and expressed our desire to keep in touch. On our way home, we couldn't stop reminiscing on the best feedbacks we were given, the tastiest homemade sandwich we were served and of course, that malaysian boy's pitch.