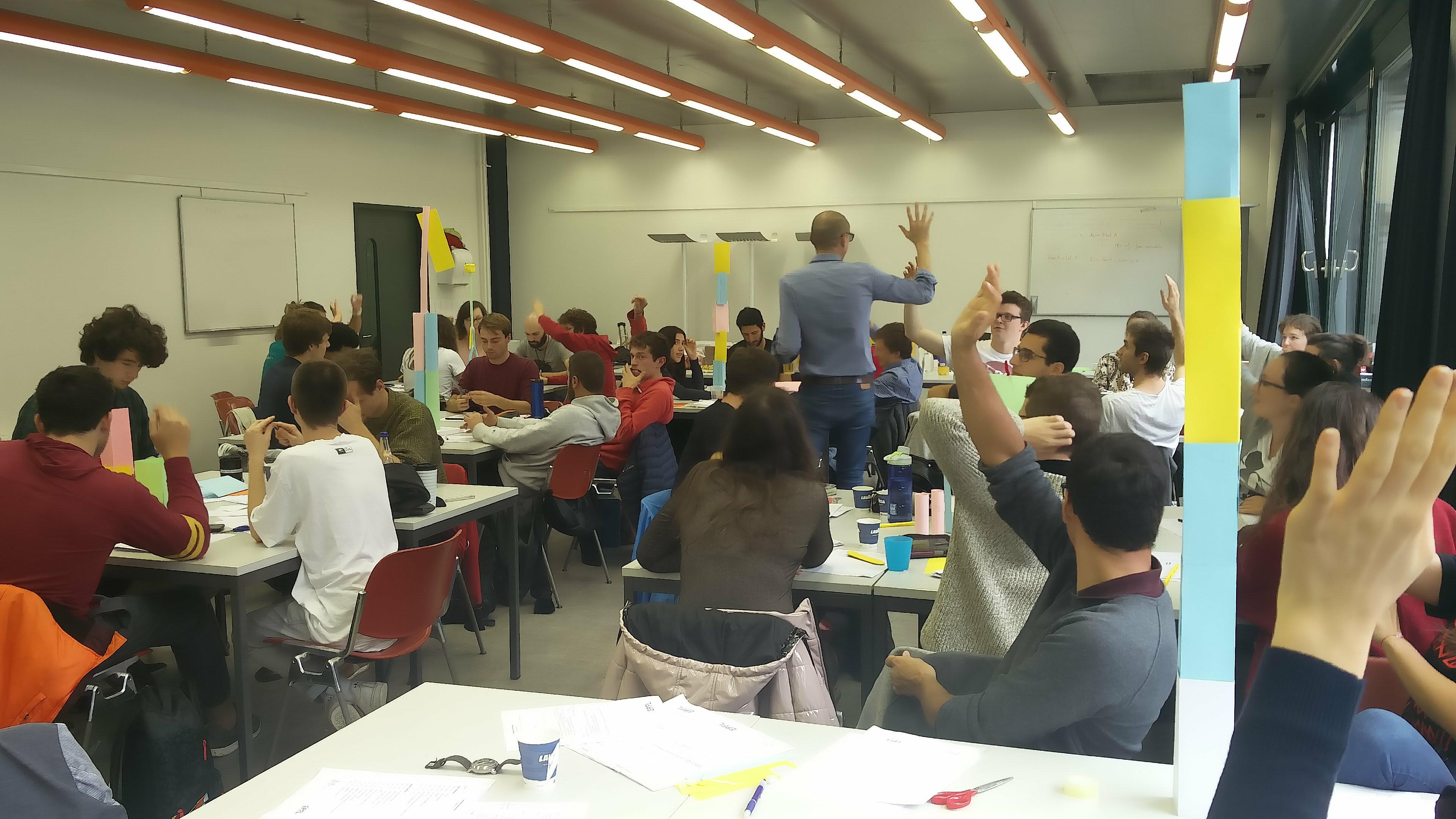 Hi everyone!
Last week, we brainstormed a lot and chose eight ideas to explore further. Each of us had the responsibility to present one or two topics. 
This week, we presented our little research and proceeded to a quick vote in order to eliminate subjects too complex to work on. Three ideas were retained. It was easy to discard another one, but two were still standing…So, what are they?
– Concussion-detection in sports or other activities.
– Help patients perform their occupational therapy activities.
We couldn't agree on which one we wanted to choose, not because we were divided among them, but because the two are attractive and everyone wants to work on them.
So what now?
Interviews!
We will ask experts to help us in this process, and we hope that after interviewing them, we will be able to choose the best opportunity. So this sets our goals for next week.
We also had a workshop on the weekend on team management! We created a team contract to define our teams' goals, work and meeting norms, as well as our decision-making process. It will definitely come in handy in the unfortunate event of a team crisis. We also explored different aspects of teamwork with role-playing games and tower construction. And most importantly, we had fun!!
So overall, it was a great week for the Resourceful team. Be sure to stay connected with us, more is coming!