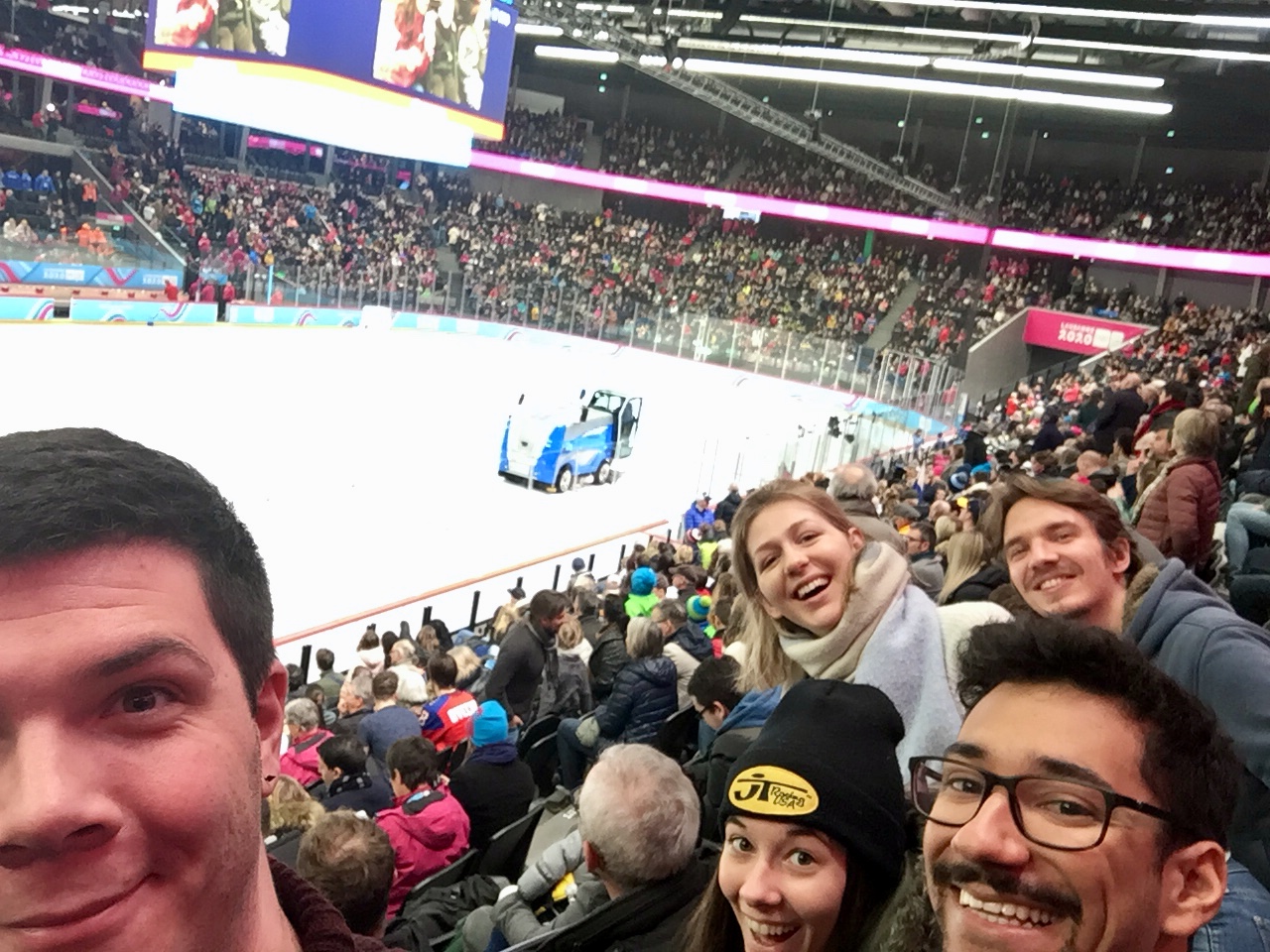 Hi everyone!
This week, the Resourceful team managed to meet twice  (insert small victory dance!).
On Wednesday, we went to the final of the ice hockey men's tournament of the 2020 Lausanne Youth Olympic Games. It was the first time attending a live ice hockey match for some members of the team and what an inspiring moment! Watching these young talented athletes race through the ice rink at such speed was truly mesmerizing.
Keeping our product in mind, it was also very instructive to see what type of shocks the players experience during such high-stake games. Ice hockey players were not tender, but thankfully, no player was seriously injured. However, it seems that one Russian athlete endured an impact on the head at the beginning of the match. He was immediately replaced by another player. We also did some spectral analysis to understand how the Wifi channels were occupied. As expected in such a packed stadium, we identified many networks. The app we used to detect Bluetooth devices even saturated!
On Thursday, we met again.  This time, we chose a calmer environment to redefine our agenda for the following weeks with milestone 2 just around the corner on February 15th! With the winter break starting in a few days, our schedules will be even more all over the place, but we found a way to make it work.
The following weeks are definitely going to be really interesting for our project as we have to come up with all the technical requirements and specifications in less than 3 weeks.
We're looking forward to sharing our progress with you. So stay tuned and see you next week!