For this third day, we had the pleasure to visit two companies specialized in logistic and supply chain management. We finished this journey by pitching our project in a coworking space.
This first company is Modern Terminals, the second-largest container terminal operator in Hong-Kong. Their capability in about 7 millions TEUs a year. A TEU means twenty-foot equivalent unit, a standardized container size for freight. (Main containers in the picture). Last year, they moved 4.5 millions TEUs. It is more than 12'000 TEUs a day!
They also had to adapt their infrastructure to the worldwide demand. The company have to respond to peak seasons between September to December (Thanks to Christmas). In their tour operator, more than 30 persons is daily working only on the information systems in order to have the right TEU at the right place, at the right time.
Panalpina, the 5th logistic leader, was the second company we visited. This Swiss company provides logistics services all around the world.
Panalpina is specialized in supply chain management solutions and has a worldwide transport network. They offer Air freight, Ocean freight and logistic solutions. Almost half of their EBIT is based on Air freight.
In Hong-Kong, they mainly export Hi-tech goods from IBM, Huawei or Samsung. We had the privilege to visit their logistic centre and to see packages from their customers.
Those two visits were particularly interesting and complementary. We could have a complete top-down vision from the worldwide transport network to the container loading. We saw workers that were packaging and preparing the container before the shipment.
Then the evening, CHIC teams moved to Makerhiver. It is a well-designed coworking space for designers and makers in Hong-Kong. We came across different makers that were working on their projects in hardware or in textiles.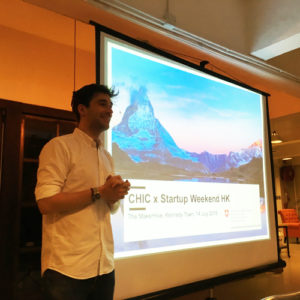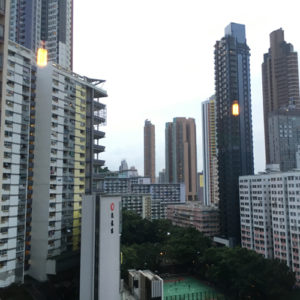 CHIC teams pitched their project in front of makers and other entrepreneurs. They tried other approaches to better catch the attention. Their presentations have a lot improved since the last time.
Teams from Startup Weekend Hong-Kong had also pitched their projects. It was interesting how their ideas fit with their local problems, such as an idea to reduce the Hong Kong coins.
To close the day, we received pizzas and beers at Makerhiver. CHIC teams took this opportunity to meet and to network with external people.
Stay tuned!