This morning, our team split into three groups. One went to Huaqiangbei, one of the biggest electronics market in the world, to find some missing components such as the battery and some cables.They also took this opportunity to find another 3d printer, because ones at Seeedstudio were too small for the diameter of our Hibachi. Right now, a 3d impression is in progress and will be finished tomorrow afternoon. We can not wait to receive it!!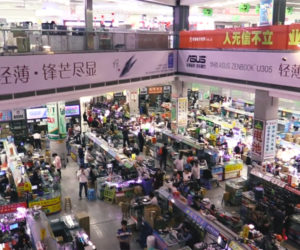 The second group stayed in the residence due to the lack of Wifi at Seeedstudio. This group is working on the mechanical design, the design and on the application. The mechanical design needs to be perfect to ensure that every components can fit on it according to the main design. Our industrial designer with our electronic engineer worked closely together on it.
We changed some buttons and adapted the design. Our media interaction design created new pictograms for the application. Our software engineers help her to integrate those creations into the application.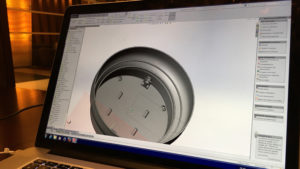 For my part, I went into a Mall to check the range of products. I found a lot of substitute products such as microwaves (from CNY 358 to 998), Tupperware (from CNY 35 to 169), rice cookers (from CNY 129 to 768). 1 CYN = 0.15 CHF.
I searched on the Internet information about our customers, especially focused on China. Serial hypothesis have emerged and have to be validated as soon as possible with interviews and observations. Tomorrow, I will speak with some workers during their lunchtime.
This afternoon, Jacob and I went to Seeedstudio for getting the rest of the components and for working. We had an unexpected power cut for two hours.. Every 3d printer as well as the assembly chain suddenly stopped. We suddenly had to manage this situation and had worked on what we could do. After this interruption, engineers could work again on their tasks.
After a long and unexpected working day, we received the rest of our components and we are ready to assembly our first PCB. We hope everything will be all right with our first 3d print.
We have our fingers crossed!