Today, thanks to the late start, we had the chance to get our well deserved sleep after the long program of yesterday. It felt so good! And we were all looking forward to the last company visits of CHIC 2016.
After a short and quick bus trip (without traffic jam!!!), we arrived to DJI's headquarters in Shenzhen. Thanks to our kind guide, Tingting, we first familiarized with the products of DJI. Beside the famous Phantom series, that probably everyone knows, they also develop many different drones for professional usage. With these devices, DJI is primarily targeting the film making industry, but they also offer solutions for the agricultural sector and RC hobbyist as well. And their product line is constantly expanding, so get ready for new exciting solutions!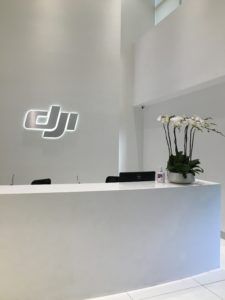 After the visit of the showroom, we attended a short corporate presentation and a Q&A session with engineers, designers and marketing specialists in order to get an overview of the company's history, activity and intentions. As we learned, DJI was founded only ten years ago by an HKUST student, Frank Wang. Although, the first years were incredibly hard and challenging, over the last years, DJI has become the number one company in the field of consumer drones with an industry leading technology and a stunning 70% market share. Although, they have more and more competitors, due to high level of R&D investments, they are likely to reserve their position in the following years. A real success story, that can be a good example and inspiration for all of us!
After a nice Chinese lunch next to DJI`s office, we got on the bus again to head to the offices Beijing Genomics Institute. BGI is one of the world's premier genome sequencing centers, headquartered in Shenzhen.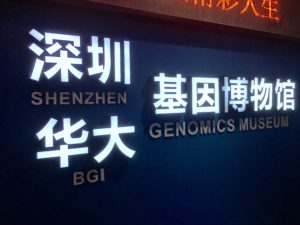 Their research is focused on developing solutions for the current and future problems of China and the World based on the large amount of information obtained by DNA sequencing. Among other things, they work on the recognition and treatment of genetically heritable diseases as well as on developing solutions for the increasing nutritional demand of the growing population. Really exciting research, that can have a great impact on our future. And an other great example, that today, China should not only be considered as the "World's Factory", but also as one of the leading countries in regard of research and innovation.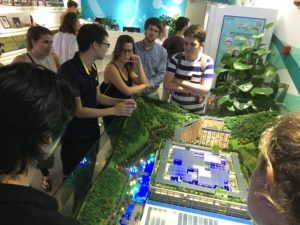 After the visit, some of the teams headed back to Seedstudio, to work on their prototypes. The time is short, so every hours spent with works matter. If you want to see the final results, get back tomorrow!