Yes, that's right, our first prototype is almost ready to be 3D printed ! Our (mechanical) engineers worked very hard to make the magic happen :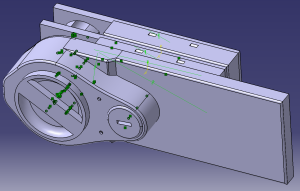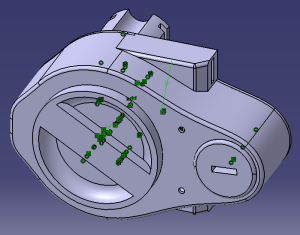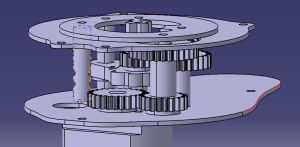 For now, this is just the prototype of the mechanics without the hardware, but we are eager to check if everything works fine because as you can see, this is not so obvious at first glance …
But now, it's time to explain how this strange thing works!
Ultimately it is quite simple. There are two parts: one that will be inside the mailbox, and the other one outside the mailbox (yes I know, that's already complicated, but try to stay focused…!).
Inside, you have the battery, which is easily removable, along with some electronics, which allow to identify you (and steal much information about your private life at the same time).
Outside, strictly speaking you have the lock. Basically, it is a rotary knob. You just have to press on it to wake up the device, and then rotate it to open the mailbox (obviously if you have been successfully identified…). In addition, there is also a mechanical lock to unlock the mailbox in case you run out of battery on your smartphone or if your perfectly working hardware breaks down.
That's all from the mechanical point of view  !
The hardware will soon follow, don't worry about it and stay tuned!