First visit of the day, Huawei.
We met at the lobby at 7:30 to take the bus to the Huawei manufacture.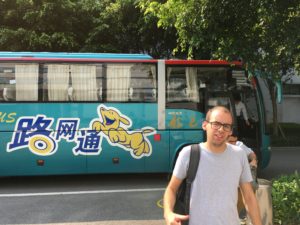 There, we have been welcomed in a fancy meeting room with free tea and coffe.
We had a presentation given by Steve. A lot of financial and business facts. Then a designer showed us the last model, the P9.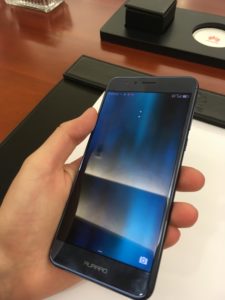 We had a lot of questions regarding the global trend of smartphone's designs. For the second part of the morning, we went to see a production line of the P9.
Once you enter the building, no more electronic devices allowed (including usb sticks!) Sorry for the lack of pictures.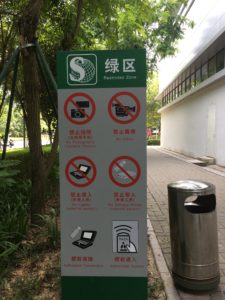 We put hats and blouses and look-a-like teva's sandals to enter the production line space. One production line equals 33 workers, 150 meters long. It start with a small PCB and finish as an operational and human tested phone in a box, ready to by shipped. The production line mixes precise human repetitive actions and highly perfomant imported swiss robots.
Second visit of the day, Starprototype
Gordon, Levin and Jerry welcomed us with some fruit because we arrived right during the fruit break for the employees. We split in 3 groups and we all went through all the different areas dedicated to each of Starprototype ways of producing: Vacuum casting, platstic injection molding, 5, 4, 3 axis CNC machines and 3D metal printing.
They sometimes have special requests for super high precision, in this case every prototype is made by hand, by only one person through the whole process. I think we all have been impressed by their metal 3D print, especially the mesh they can print for medical prothesis.
Even if the compagny is based in China, it's interesting to notice that the owner (who's british) rules the place like a western business. We totally felt the difference during the visit.
To finish the tour, they treated us with some Starbuck's Coffee and some pizza from the café that Gordon also owns.
Third visit of the day, SSIP (Sino-Swiss Industrial Park)
As we arrived quite in a rush to our last visit, they dismissed the tour of the manufactures but we still visited their brand new inno space.
I don't know if it's because we arrived late or because they are still waiting for people to come working here, but the place left us a sort of an empty feeling. Let's hope it will quickly change because the rooms are well equiped and full of potential.
Finally, as we were starving to death after all theses pizzas, they took us to a fancy restaurant. P.S. This place has the best wi-fi we experienced in China until now.