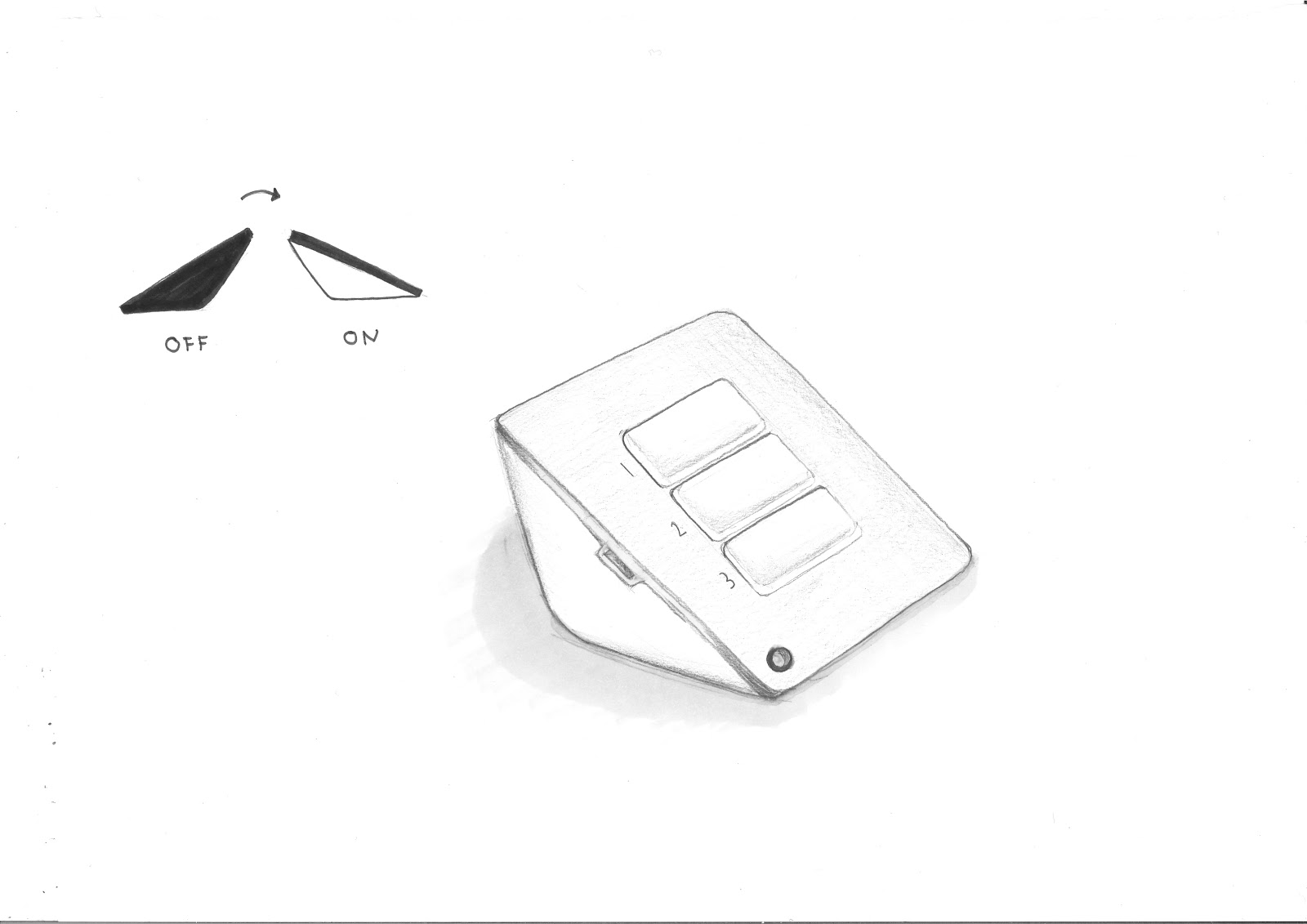 With the milestone coming up, many things came through for team CHIRCLE this week.
The "Problem exploration" Milestone happened on the 1st of December and the three teams participating (Chircle, NaPac and Fluid) presented their concept product to the supervisors of the CHIC program.
Even though we brainstormed multiple times and in different ways, we have had some difficulties settling for an idea. Maybe we were afraid to make a gadget, maybe we were conscious about the opportunity of being part of a team with the right set of skills and wanted to make the most of it. Time was not on our side anymore and we agreed on making a device that would tackle the issue of interruptions and distractions from work.
"InOff", is the name of the baby. It lies on your desk and prevents you from getting interrupted physically and digitally when flipped over. One can tune the settings to filter out unnecessary informations to your likings and when activated it becomes a soft desk-lamp telling your colleagues not to come and bother you if they don't have to. Pretty cool? Wait you haven't seen the visual yet!
All in all, it felt nice to present the concept and get some feedback as well as being able to hear the other teams, who also worked hard on their project, present their ideas.
The hard work on the project have given some inertia to the team and as a bi-effect, given us time to get to know each other better.
We will decide what directions we are going to explore next in our coming weekly meeting. Stay Tuned!
Your CHIRCLE team