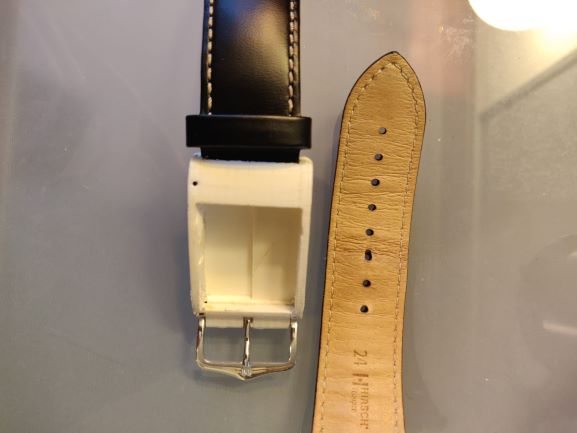 Hello everybody,
Recently we had the opportunity to meet with our supervisors for the milestone 3. Since there we have and are reconsidering the design of our strap. We are looking for something more universal that will be compatible with the majority of the watches (Men and women). By the way we just made a prototype of the strap case and notice that this one is a bit big.
With the current situation, we are getting late with the R&D. In fact, we have limited resources and cannot order anything.
In other words, we are limited but still have a lot of work to do. We hope to come with better news soon.
Stay home