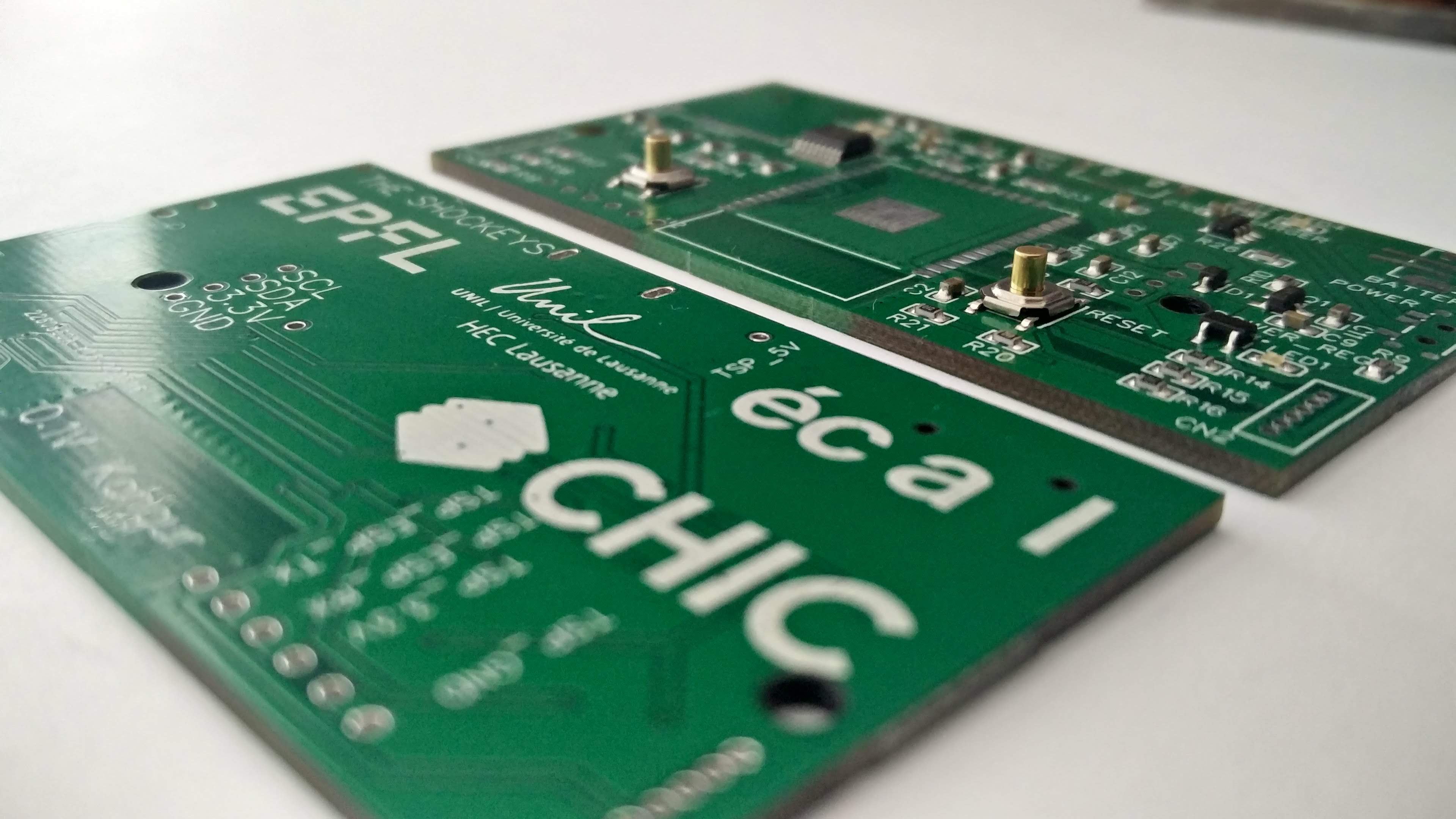 Hi everyone!
We hope you're all doing well. It was another productive week for the Shockeys.
We met twice as a team to work on our logo, color palette, and branding. Choosing the values we want to associate with as a brand is tough. We're trying to find the best trade-off between a clean and minimalist Medtech identity and a more sporty and combative vibe.
Our first PCBs and some additional components already arrived on Friday! Taavet is going to hand solder some missing parts and will be able to test our functionalities before Milestone 5.
Last but not least, all three engineers met on Zoom with Prof. Schmid, Taavet and Diane's supervisor. We mainly discussed our progress for the engineering part of the project during the past few weeks. He also gave us so much useful advice for the firmware architecture.
The pressure is increasing as we really want to wrap up everything before Friday. We hope we'll be able to finish all that must be done before the milestone.
Take care, and see you next week for our last post of the semester!