A bit more than one month has gone by since the last milestone and one can safely say that the 4 teams from EPFL-ECAL-UNIL have not remained idle. The 3rd milestone happened to be the first prototyping milestone so we were treated to a series of demos. In brief, we saw two prototypes of crutches (Wudan), an organic plant (ZhuZhu). a bell for hospital patients (T-Psy) and a display for crafts (Vukovi).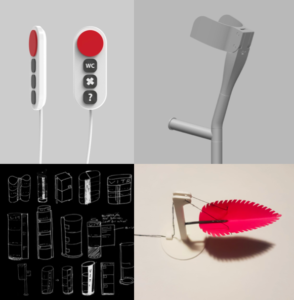 Pressure is far from off. The next milestone is in less than one month (April 18). As part of the deliverables the teams will have to go over their data ethics strategy and their brand value and positioning.
Till then the teams' progress can be followed via Instagam and the blogs.